This article will show you how to:
Create a route on the website. 

If you need to create a route in the app, follow these steps: 

Plan a trip along existing hiking or biking trails and roads with Snap-to-Trail modes.
Measure point-to-point distances and map out off-trail adventures using the Straight-Line mode.

Generate elevation profiles and calculate the length of your route.
Create a Route
1. Go to www.gaiagps.com/map to view the main map.
2. Search for a place you would like to plan a route.
3. Click the Create Route icon.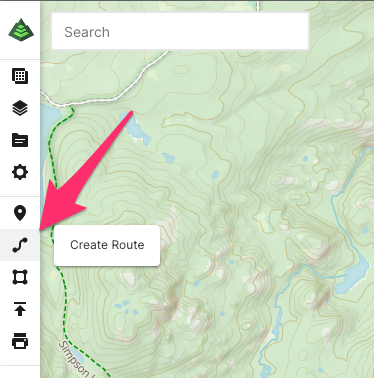 4. Scroll down and click the Routing Mode dropdown menu to change the type of route.
- Select Hiking, Cycling, and Driving to snap to the nearest trails or roads. (Snap-to-Tail notes)

- Select Straight line to manually draw line-segmented routes. (Straight-Line notes).
Note: if you want to combine snap-to-trail and straight-line routing, choose Hiking, Cycling, or Driving. The routing tool will default to straight-line when no trails or roads are nearby.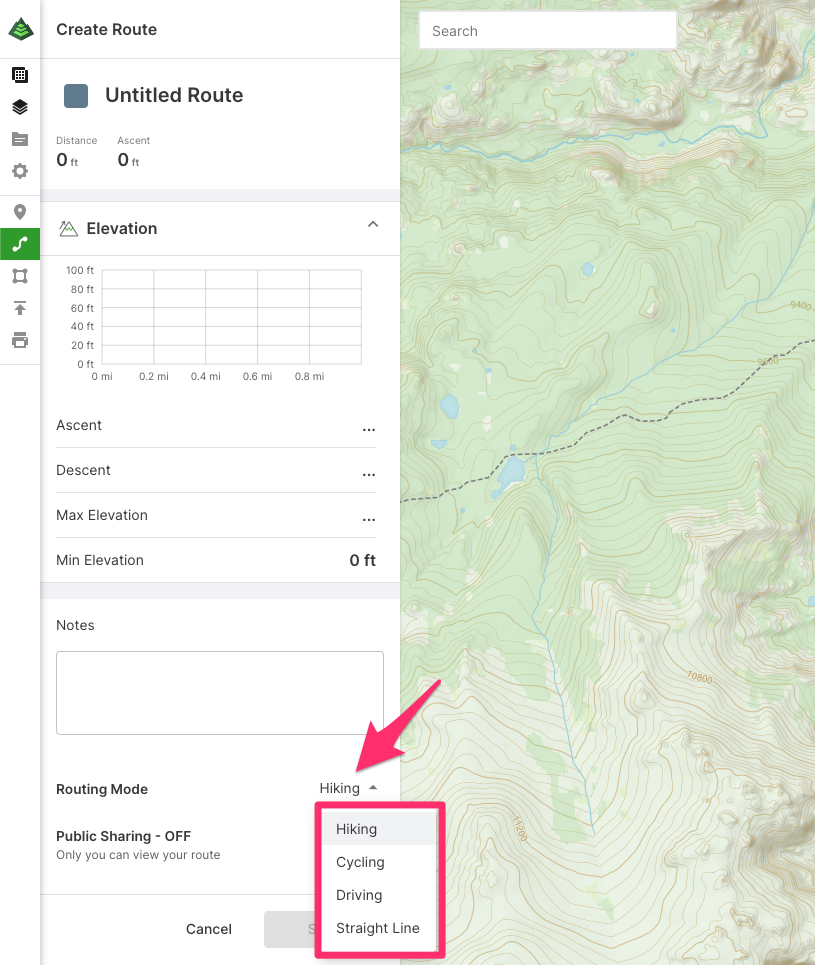 5. Click the map to create the starting point for your route.
6. Click the map again to add points along your route. Add as many points as you'd like.
- Click, hold, and drag the map to pan around.
- Scroll to zoom the map in and out.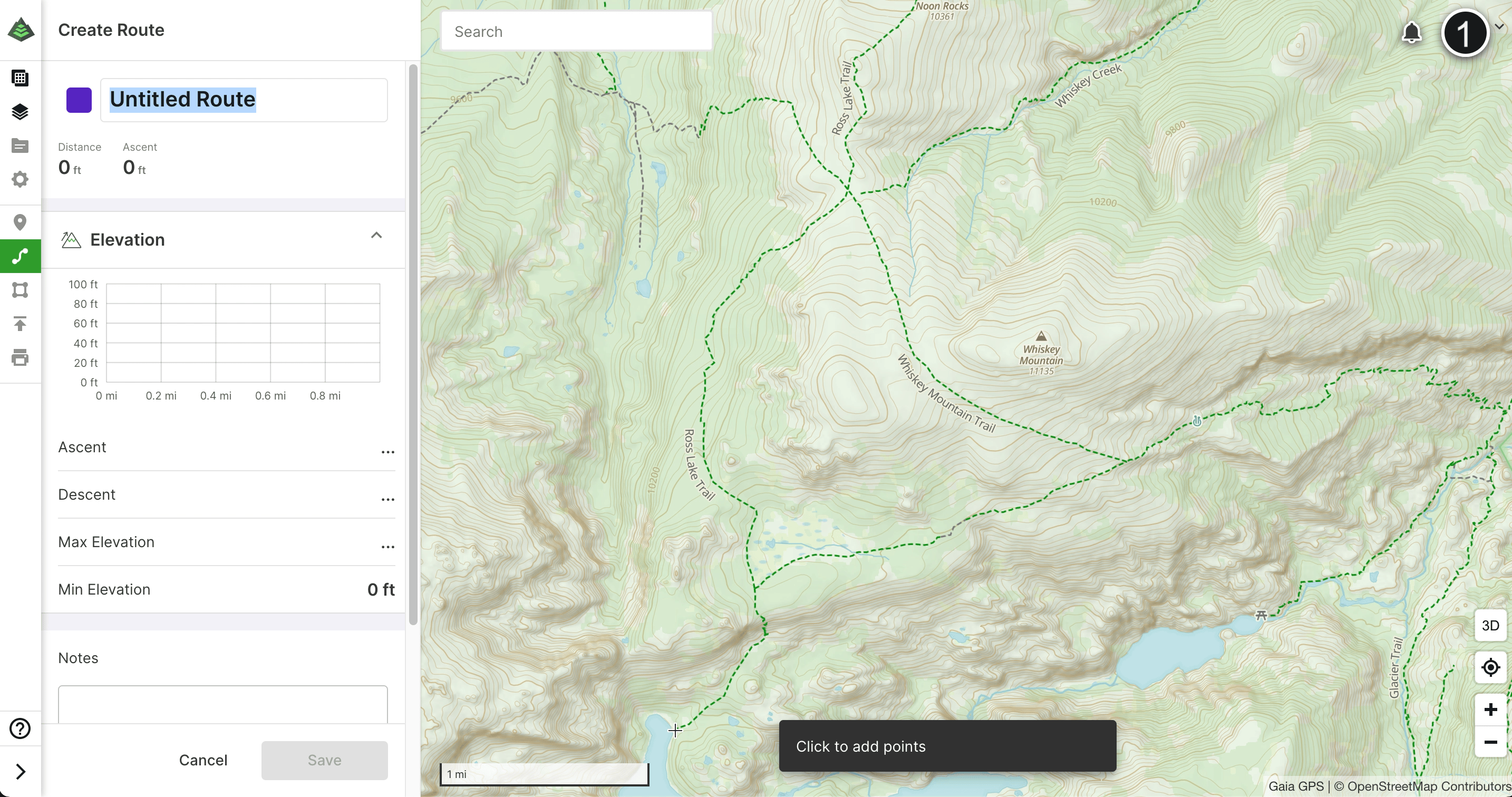 7. Adjust the route line and delete route points.
- Click, hold, and drag the route line or a route point to move it to a new location.
- Click a point, then click "Delete Point" (red trash can) to delete the point.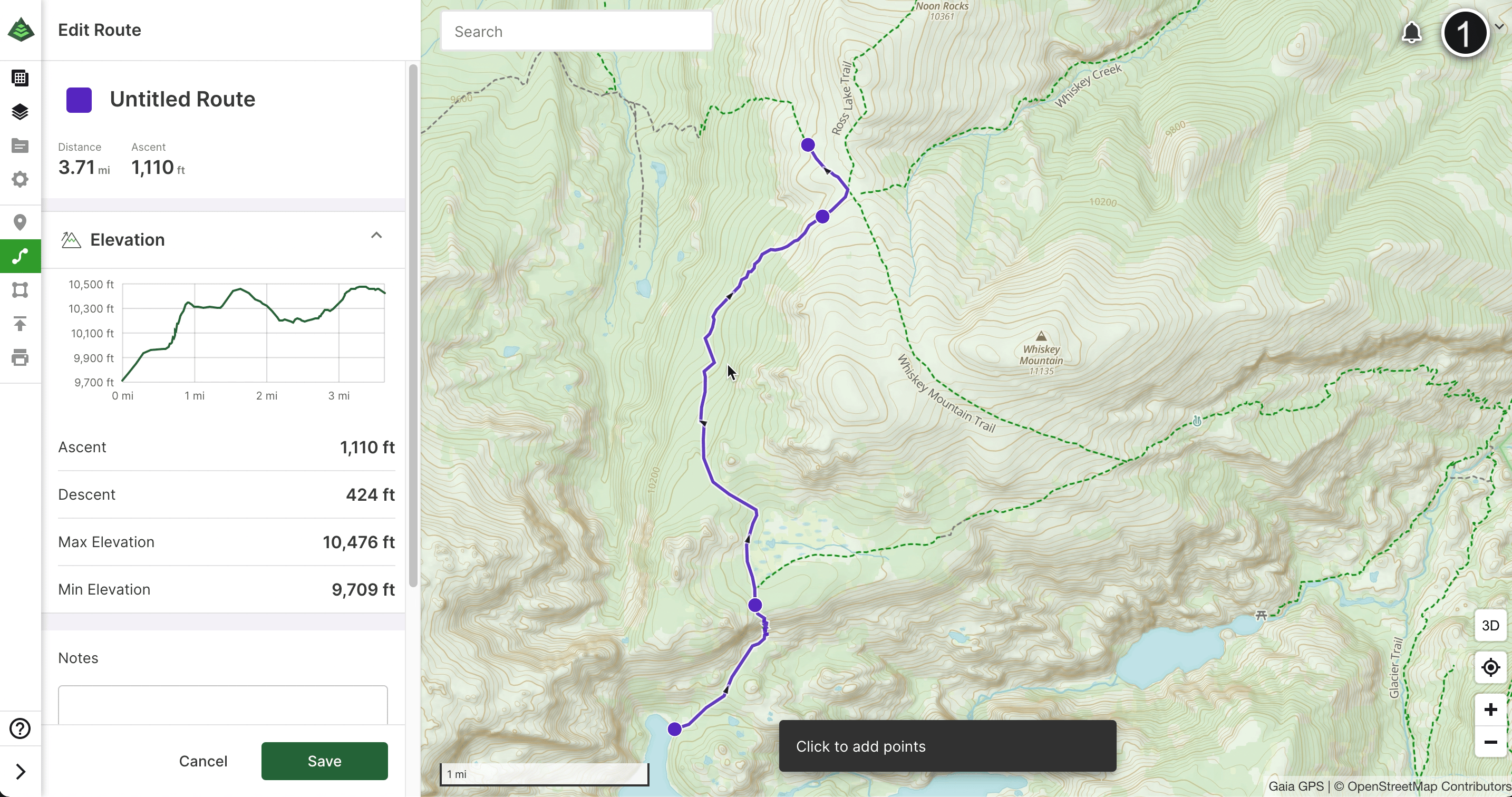 8. Click Undo to remove the last segment.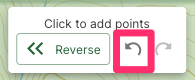 9. Click Reverse to reverse the entire route.  The direction arrows on the route line will change and the elevation profile will update.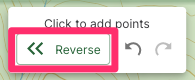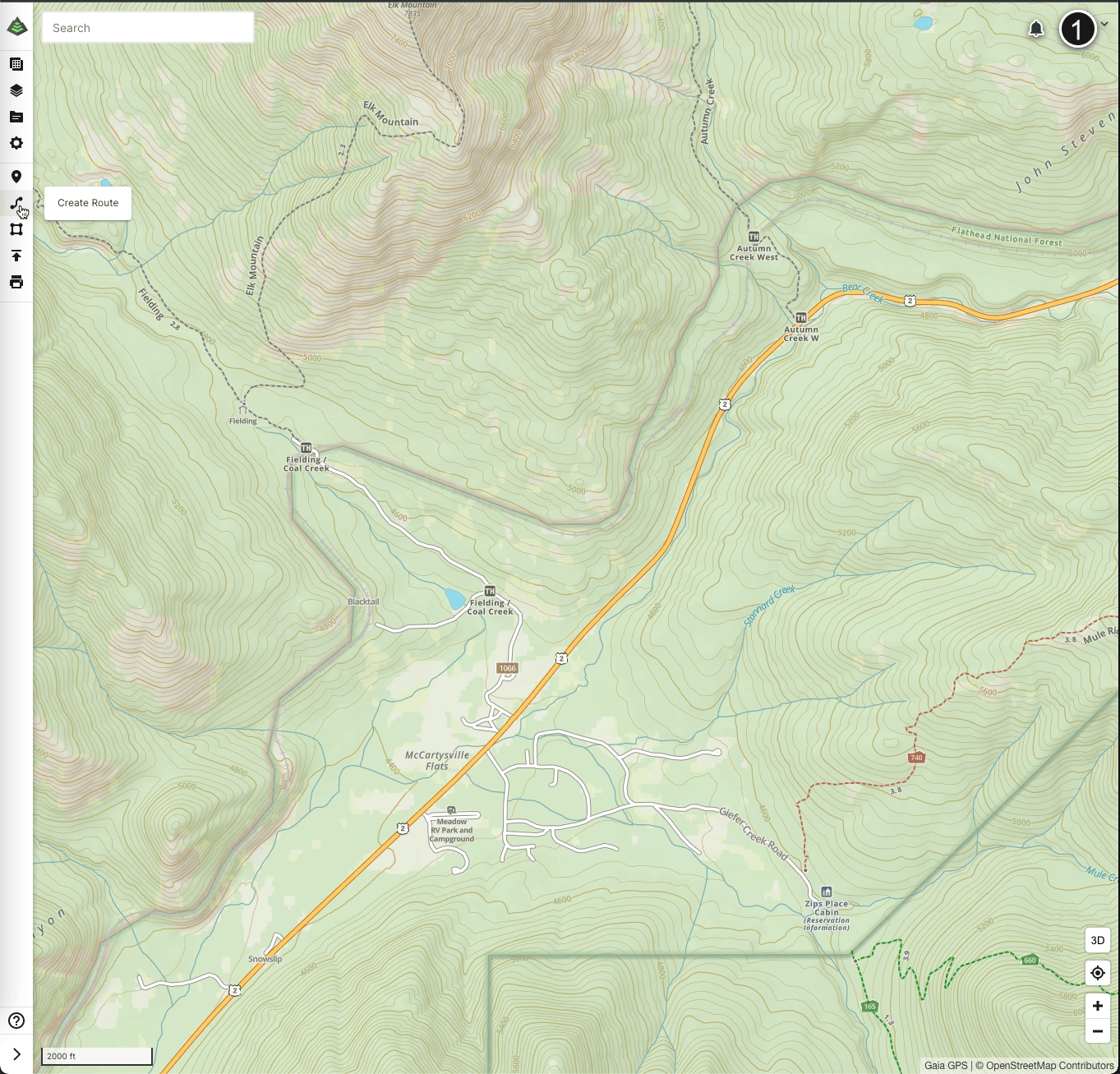 10. View route distance and cumulative ascent/descent in the sidebar.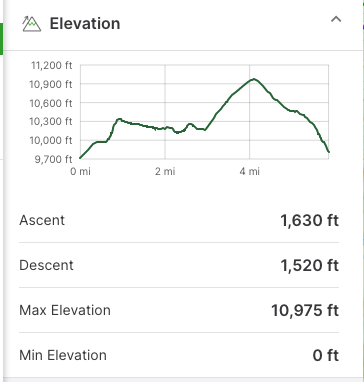 11. Hover over the interactive elevation profile to see corresponding locations along your route.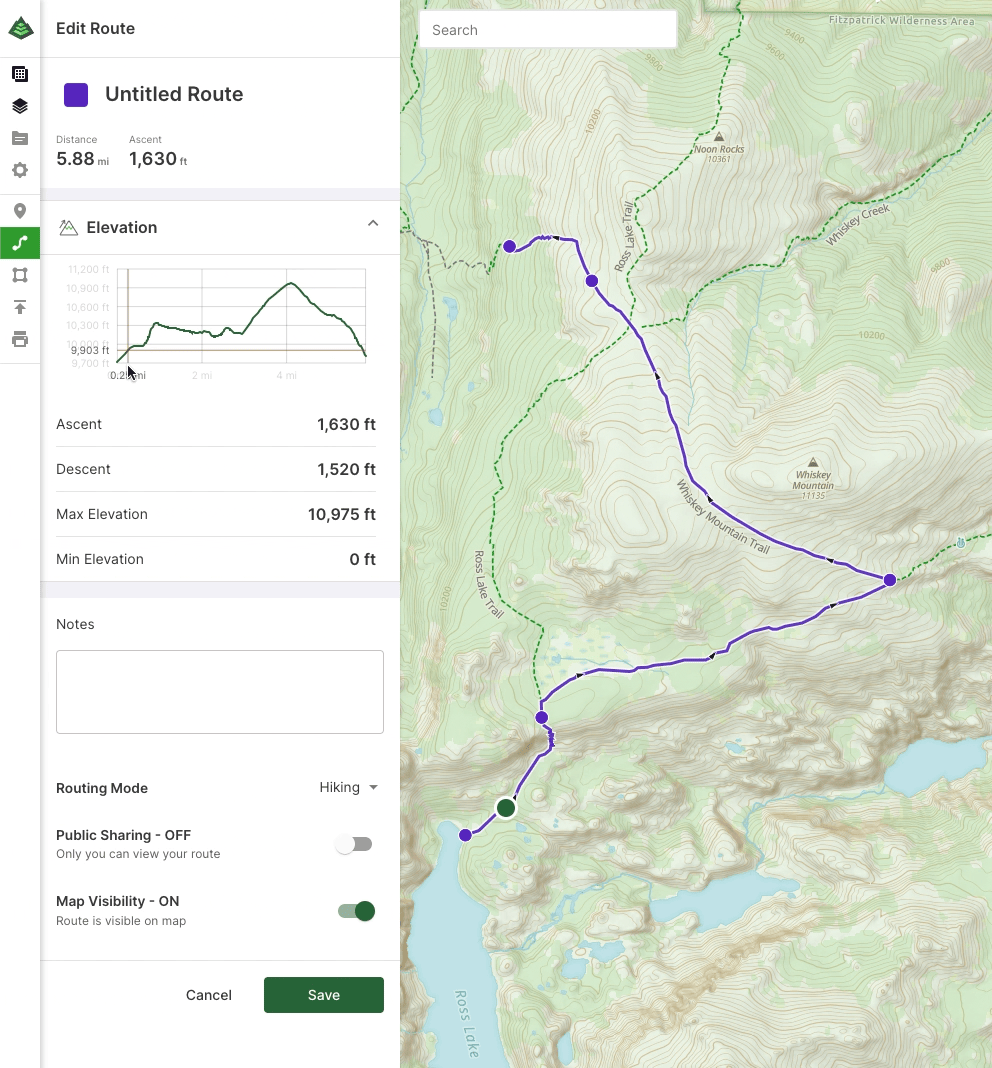 9. Convert any route point to a waypoint:
- Click a point, then click Add Waypoint.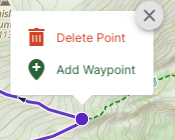 Save the Route
Add a

 

Route Title

 

and any

 

Notes.
Change the route's color by clicking on the color icon left of the title.
Click

 

Save.
Your route is now saved.

 

Sync your data

 

to access the route on your devices.
Edit your Routes
After you save a route, you might need to edit it if your plans change.
To edit a route, follow the instructions here: Edit a Saved Route on gaiagps.com
Snap-to-Trail Notes
The Snap-to-Trail feature utilizes OpenStreetMap (OSM) data. Use OSM-based map sources like Gaia Topo for the best results. Here is a partial list of snap-to-trail compatible map sources:
Gaia Topo
Satellite Topo
Satellite with Labels
Gaia Streets
OpenCycleMap HD
Landscape
Outdoors
Terrain HD
Also note:
Snap-to-trail data is not available for Antarctica at this time.
Combined Snap-to-Trail and Straight-Line Routes
Choose Hiking, Cycling, or Driving mode and start your route. The routing tool will default to straight-line when no trails or roads are nearby.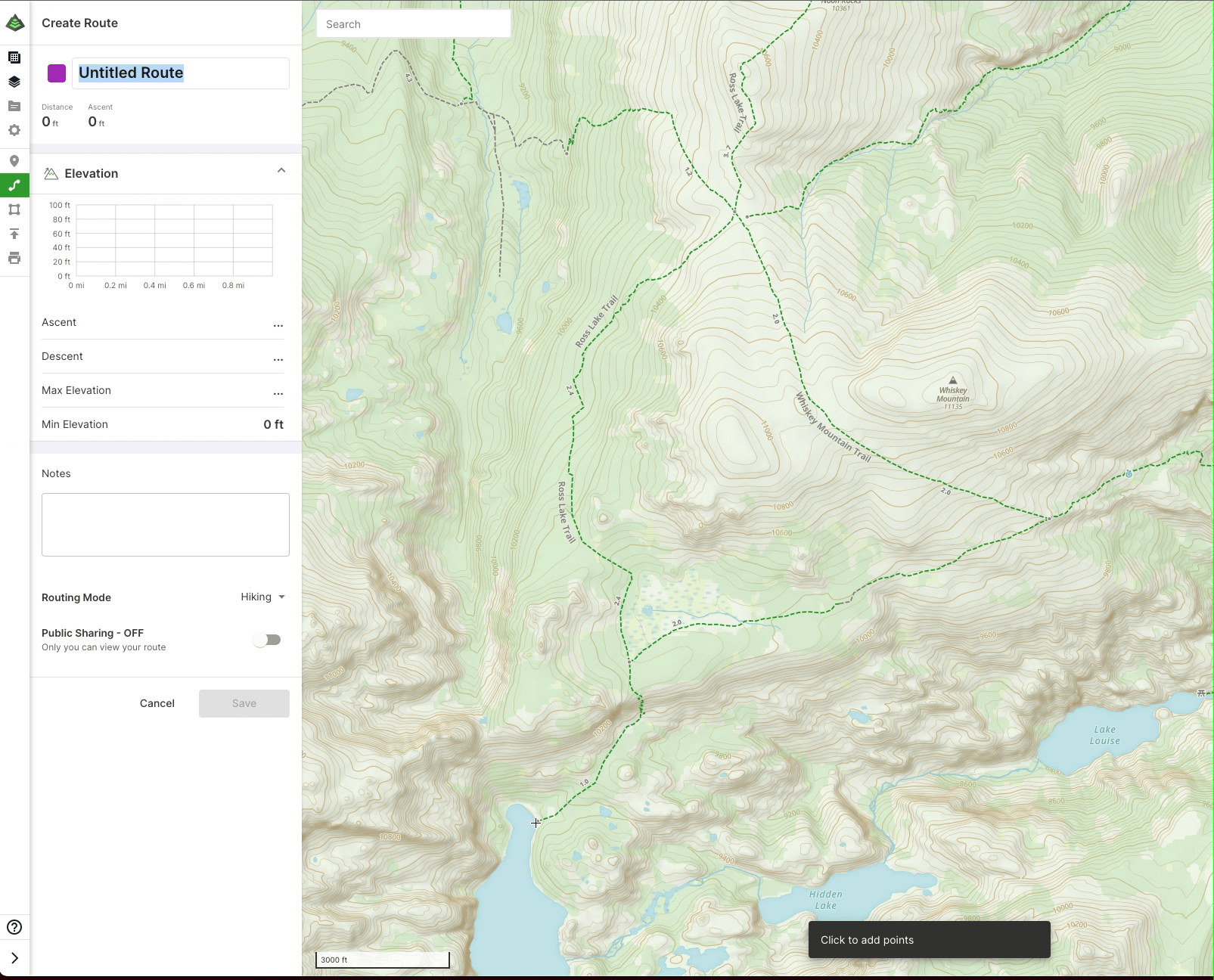 Straight-Line Notes
Straight-line mode has numerous applications. Some possible uses include:
Establishing an off-trail hiking route
Setting a backcountry skiing skin track
Evaluating day lengths on a river trip
Measuring fly-over distances between two points