You can export the following data from the app as a GPX, KML, or CSV file:
Tracks

Routes

Waypoints

Areas

Folders
To export Photos, see Export Photos on Android.
To export multiple items, first file them all into a folder with these steps: Managing Folders on Android
Export Data
1. Tap Saved in the bottom menu bar and locate the item you'd like to export.
2. Tap Export: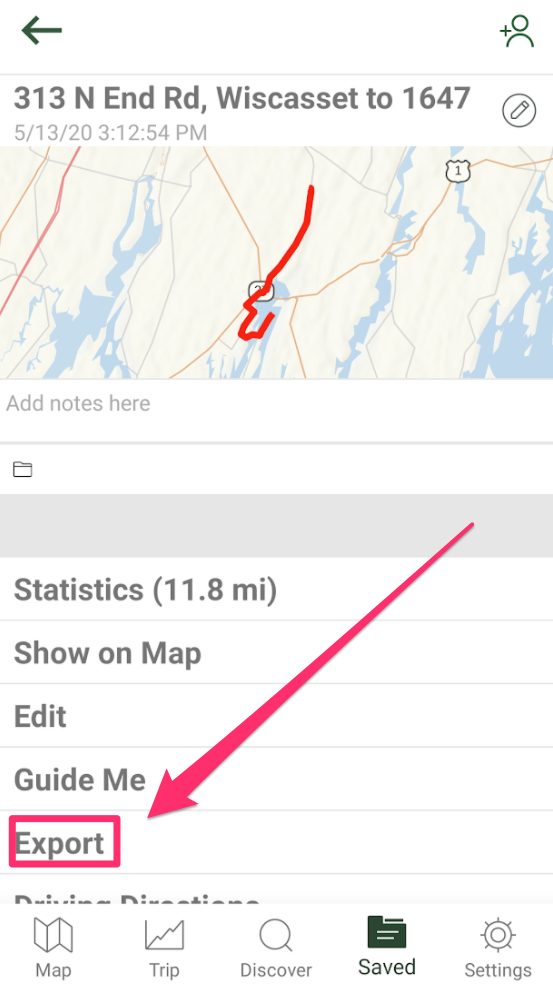 3. Select the format in which you'd like to export your data. Then tap OK.
note: GPX works with most software, KML with Google Earth.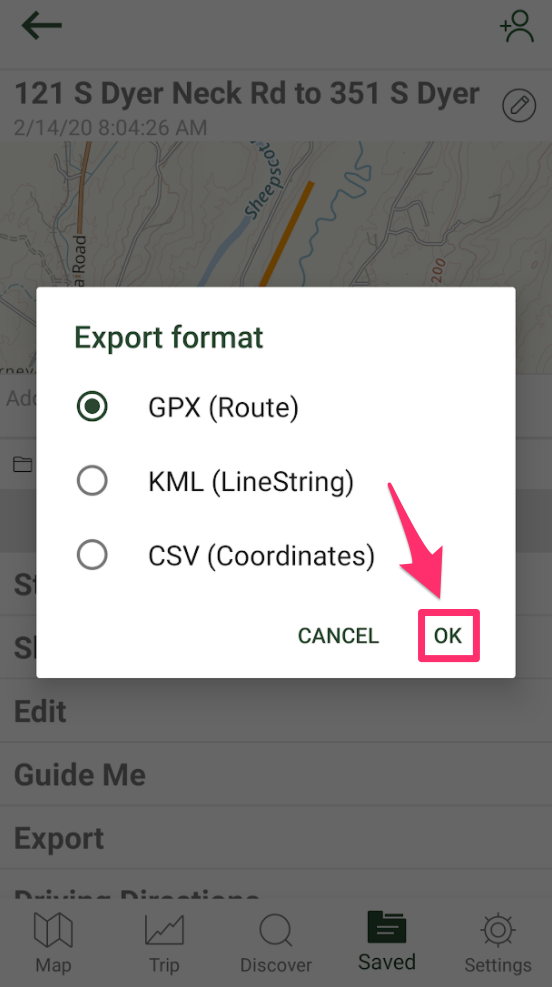 4. Select how you would like to export your file.