Distance Intervals are an optional feature that can be used while recording a track. Distance markers can also be used for tracks or routes after they are saved.
There are 3 options for using Distance Intervals:
Notifications - Will show a visual notification of the distance traveled on your device's lock screen
Markers - Will plot blue markers along your track/route at each interval
Announcements - An audio announcement of distance traveled will be made at each interval
Enabling Distance Notifications and Markers
1. Go to the Distance section of the Settings menu.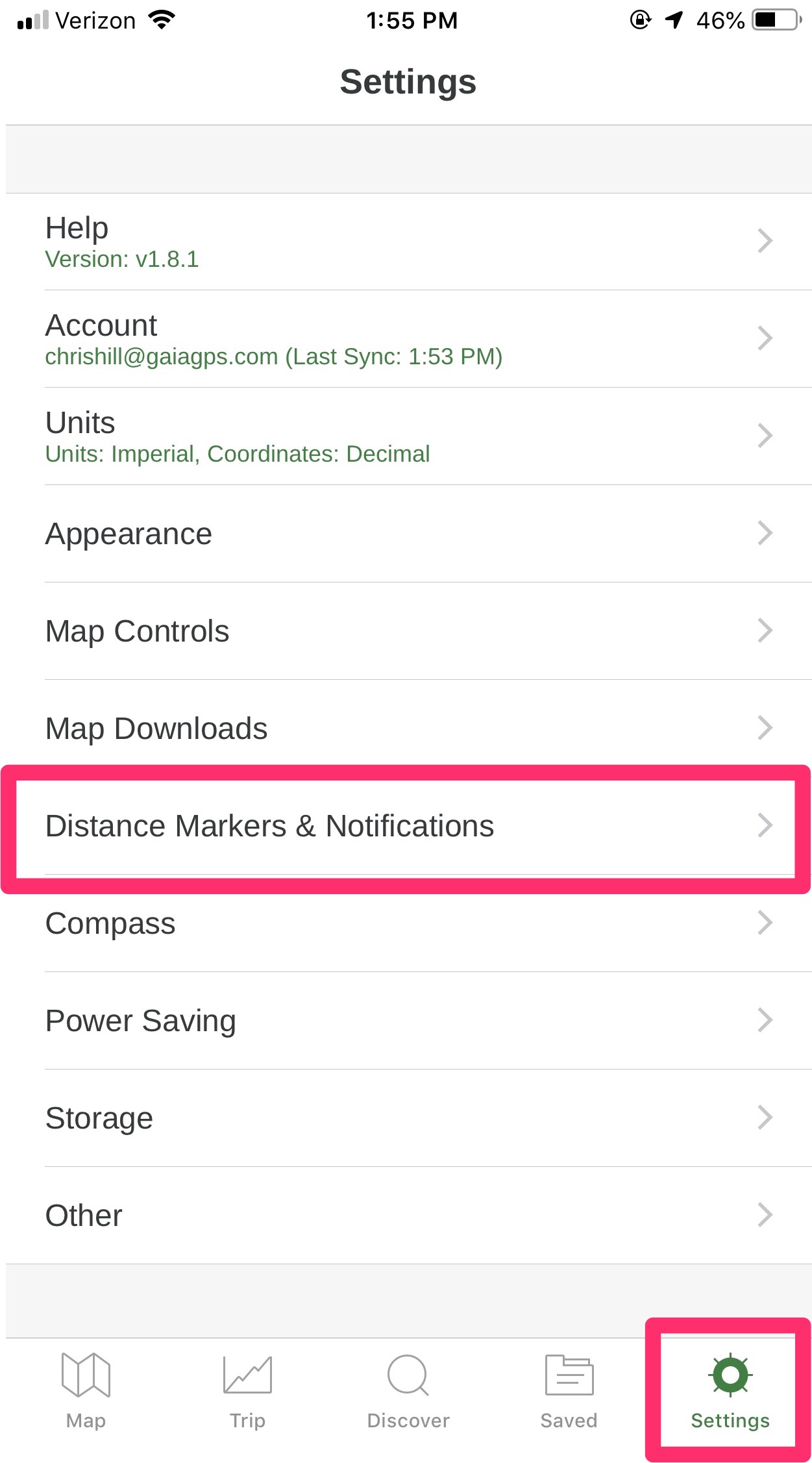 2. Select a distance interval (0.25, 0.50, or 1 mile)
3. Toggle your preferred distance options