Distance Intervals are an optional feature that can be used while recording a track. Distance markers can also be used for tracks or routes after they are saved. 
There are 3 options for using Distance Intervals:
Notifications - Will show a visual notification of the distance traveled on your device's lock screen
Markers - Will plot blue markers along your track/route at each interval
Announcements - An audio announcement of distance traveled will be made at each interval
Enabling Distance Notifications and Markers
1. Go to the Distance Markers section of the Settings menu.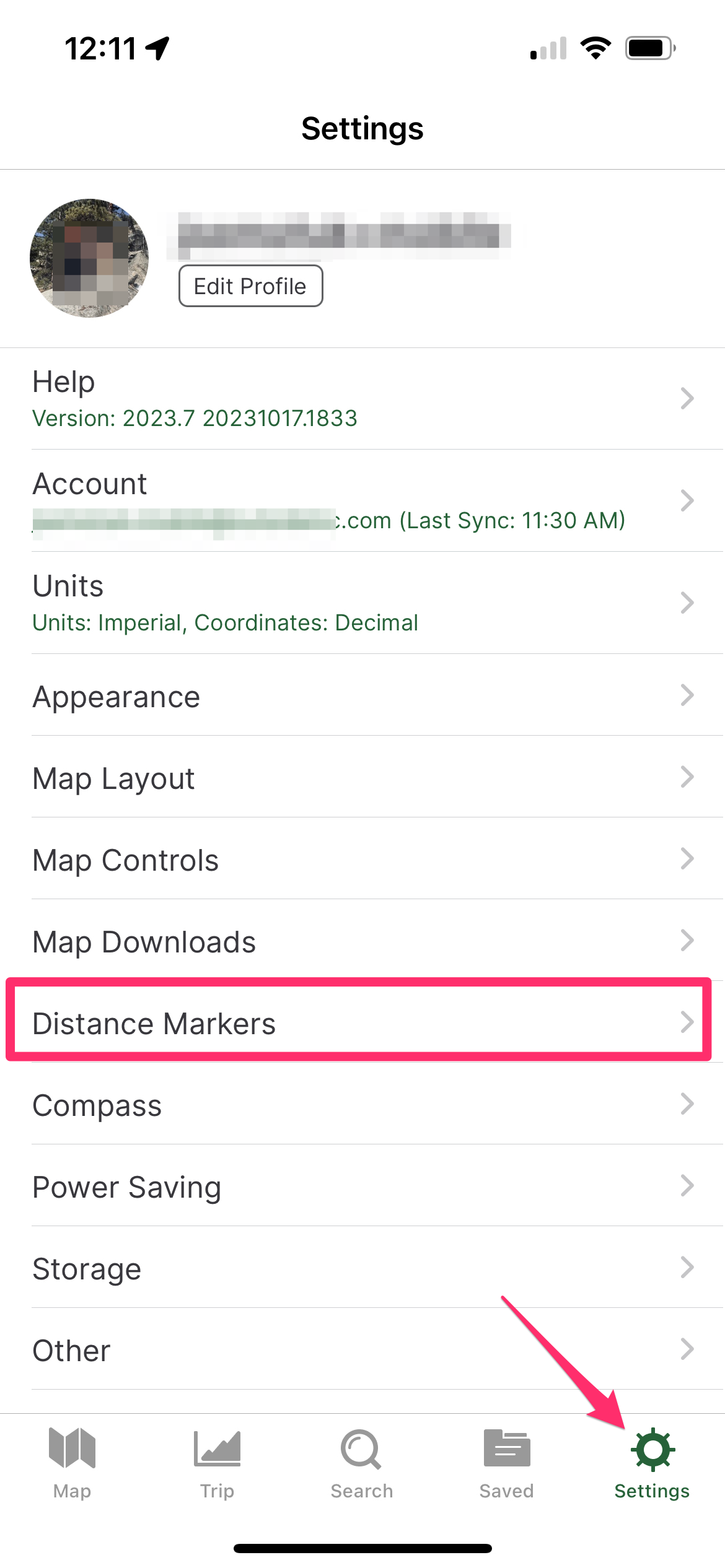 2. Select a distance interval (0.25, 0.50, or 1 mile)
3. Toggle your preferred distance options.  Toggling on notifications will show notifications on the lock screen.  Toggling on Markers will show blue dots along routes. Toggling on announcements will give verbal announcements at the chosen distance interval.