Areas allow you to measure area and perimeters, download maps based on areas, and import areas from KML files. This article will show you how to create and measure an area and perimeter, download maps based on areas, convert tracks or routes into an area, and import areas from KML files. 
Create and Measure an Area and Perimeter 
1. Zoom to the location you want to create an Area.

2. Tap the 'Plus Sign' icon at the bottom corner of the map screen, then tap the "Create Area" icon.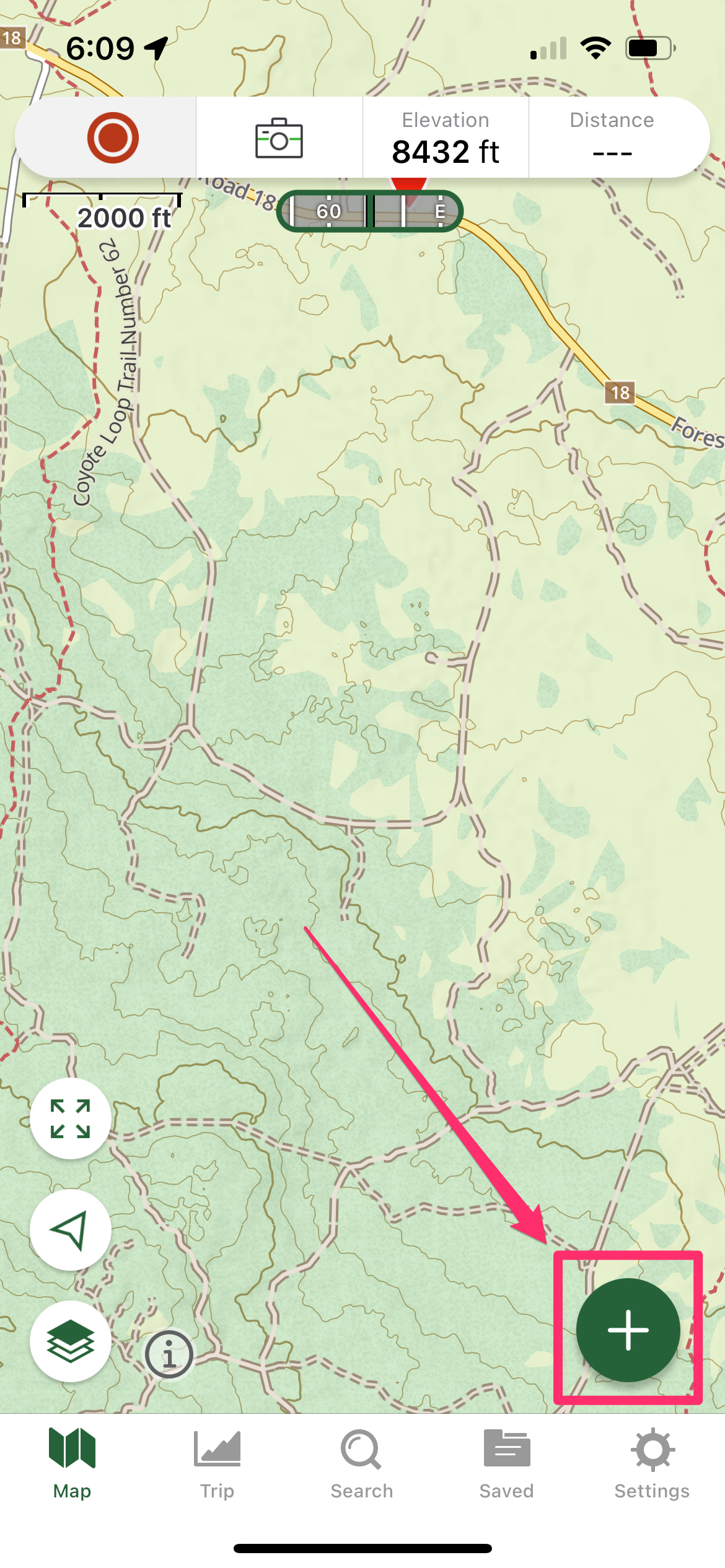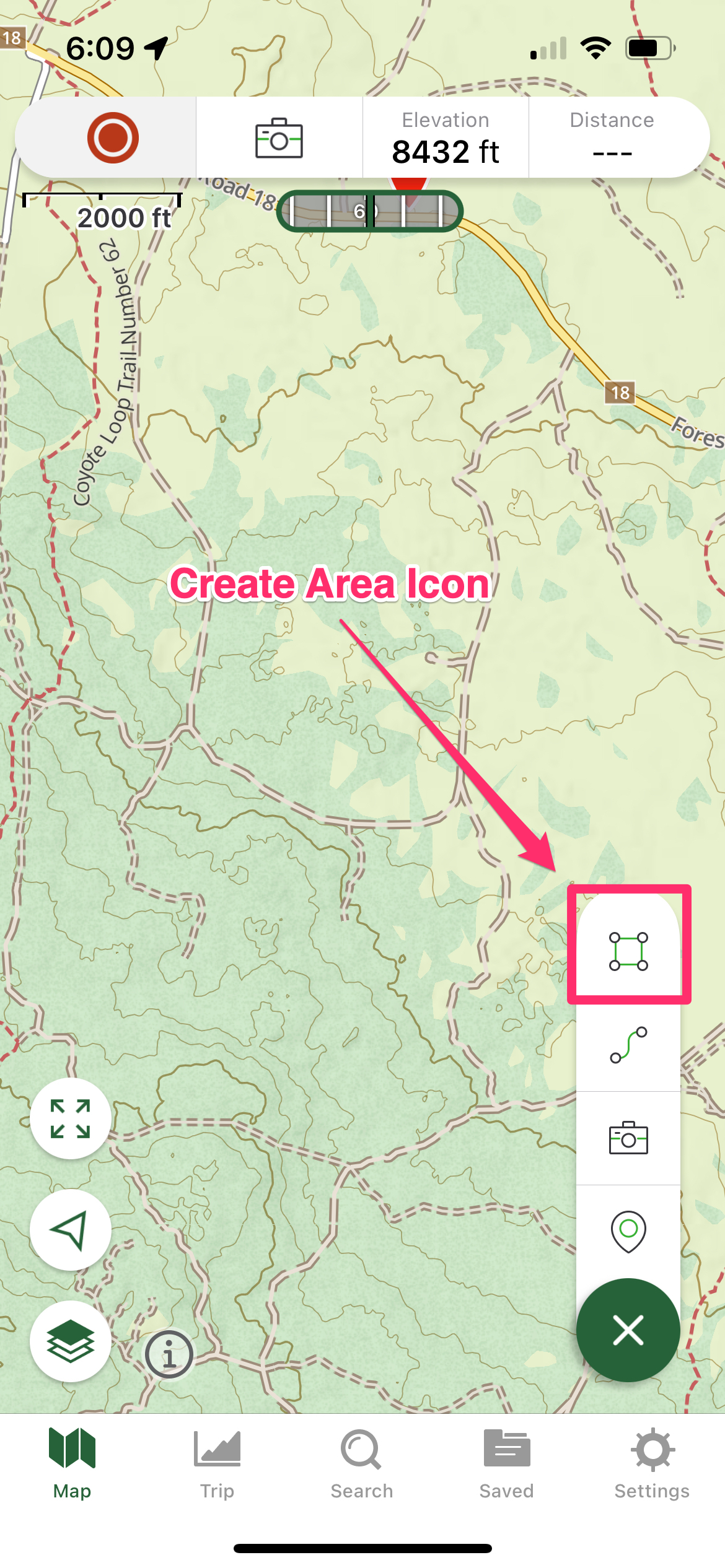 3. An Area template will appear on the screen. Press and drag the blue dots to create a custom-defined area.
Notes: 
View acreage and perimeter stats at the bottom of the screen.
Tap the Layers icon to change the map source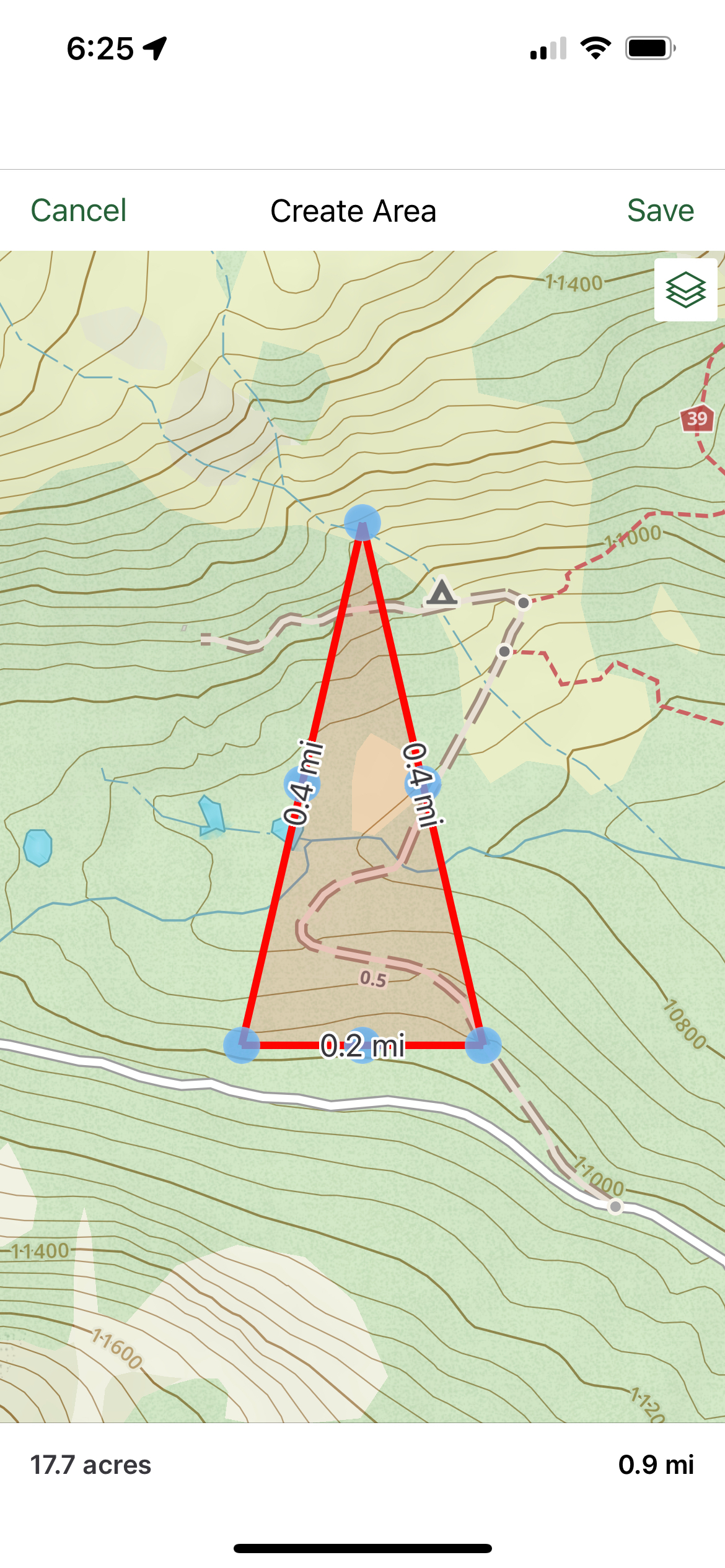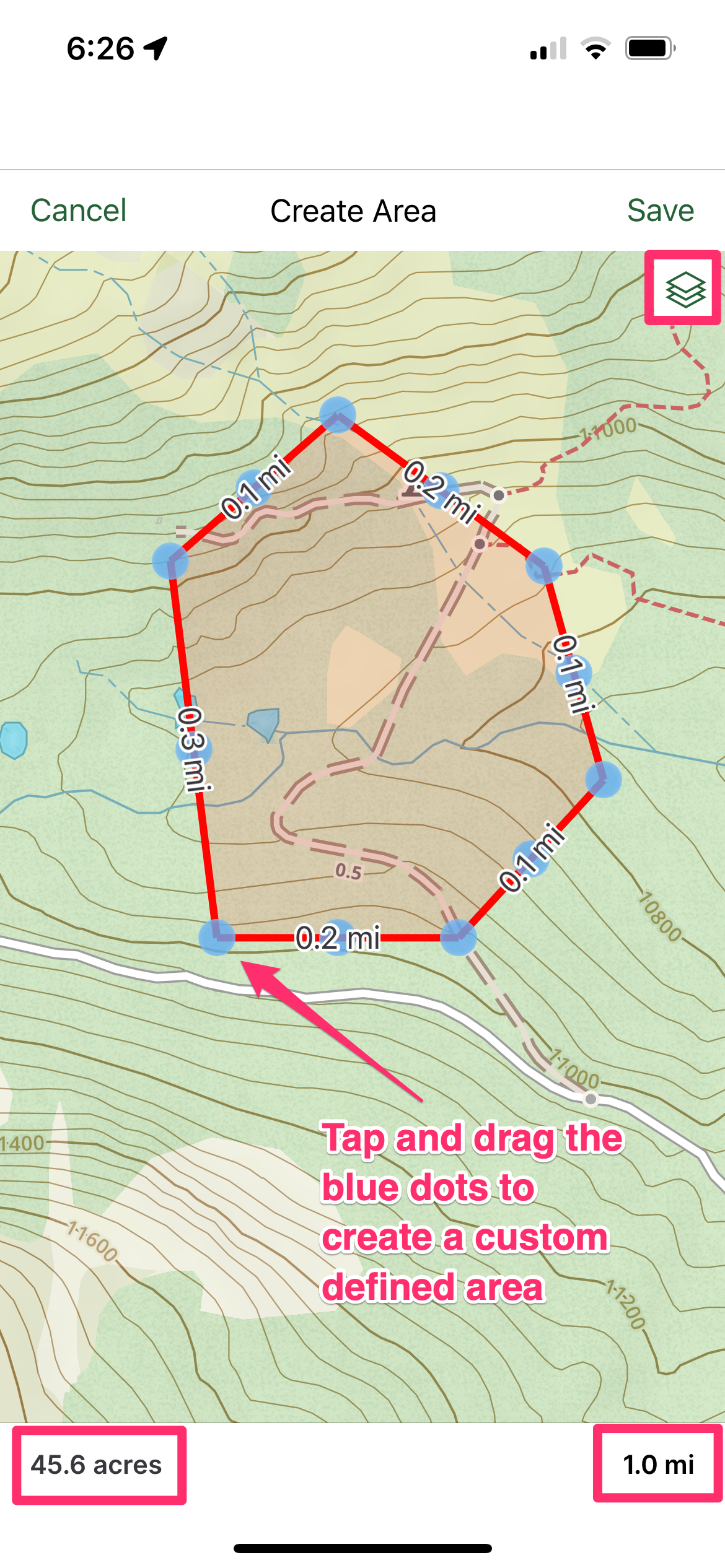 4.  To delete a route point or create a waypoint, tap on a blue dot, then tap on the pencil icon.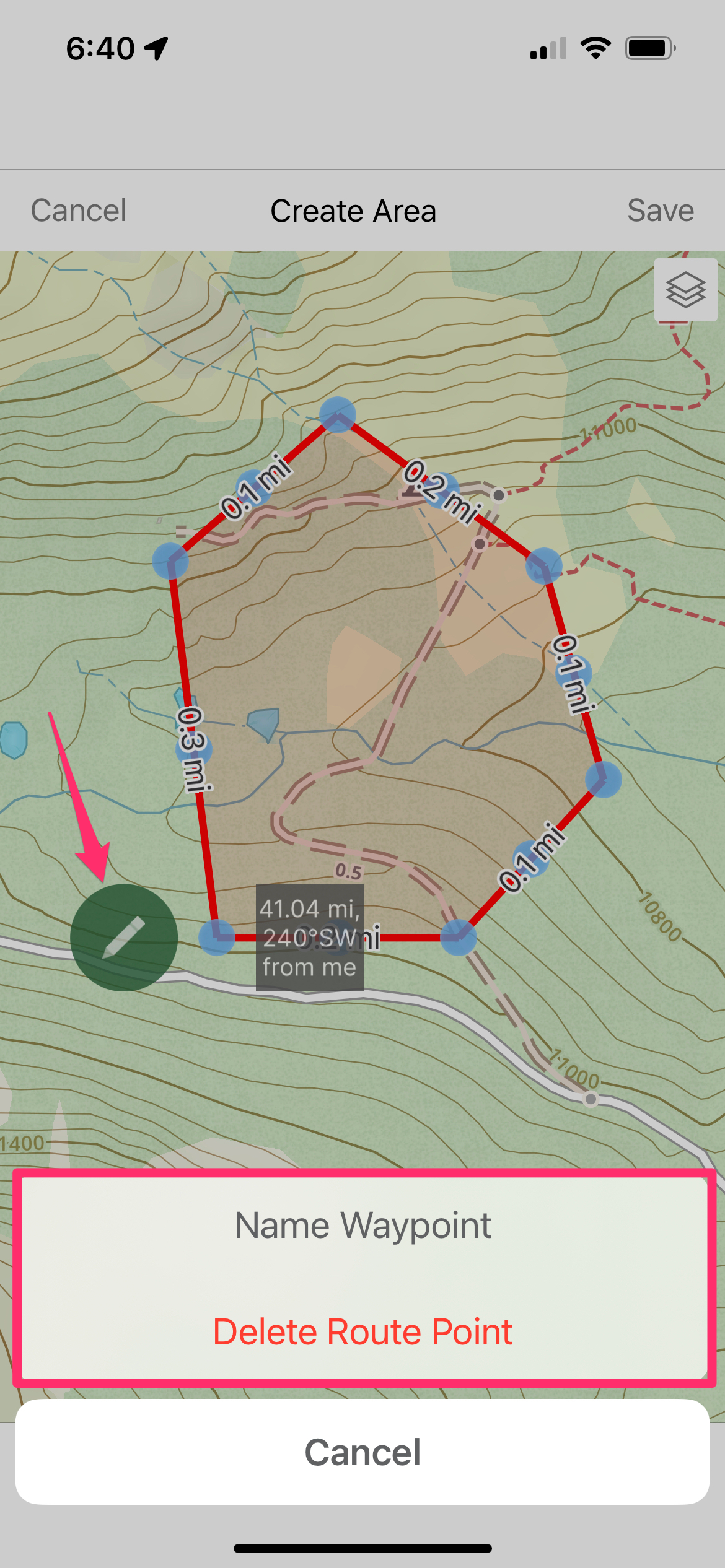 5. When finished creating the area, tap Save. Here you can customize the title and color of the area if desired.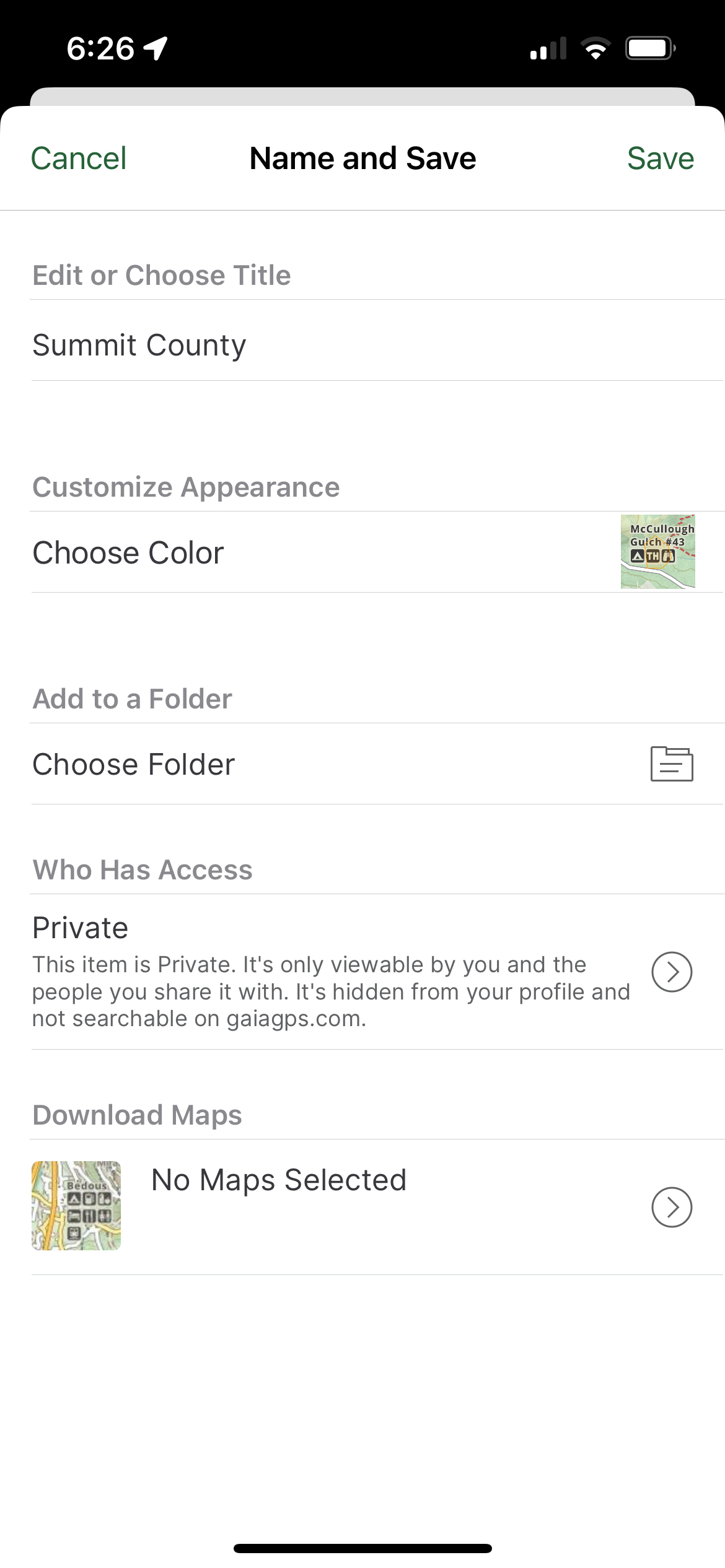 Convert Tracks or Routes to an Area
1.
Choose a Track or Route from your
Saved list
. You can define the perimeter of an area by
creating a route on gaiagps.com
 or
in the app
. 
2. Tap the edit icon next to the Track or Route name, then select "Convert to Area".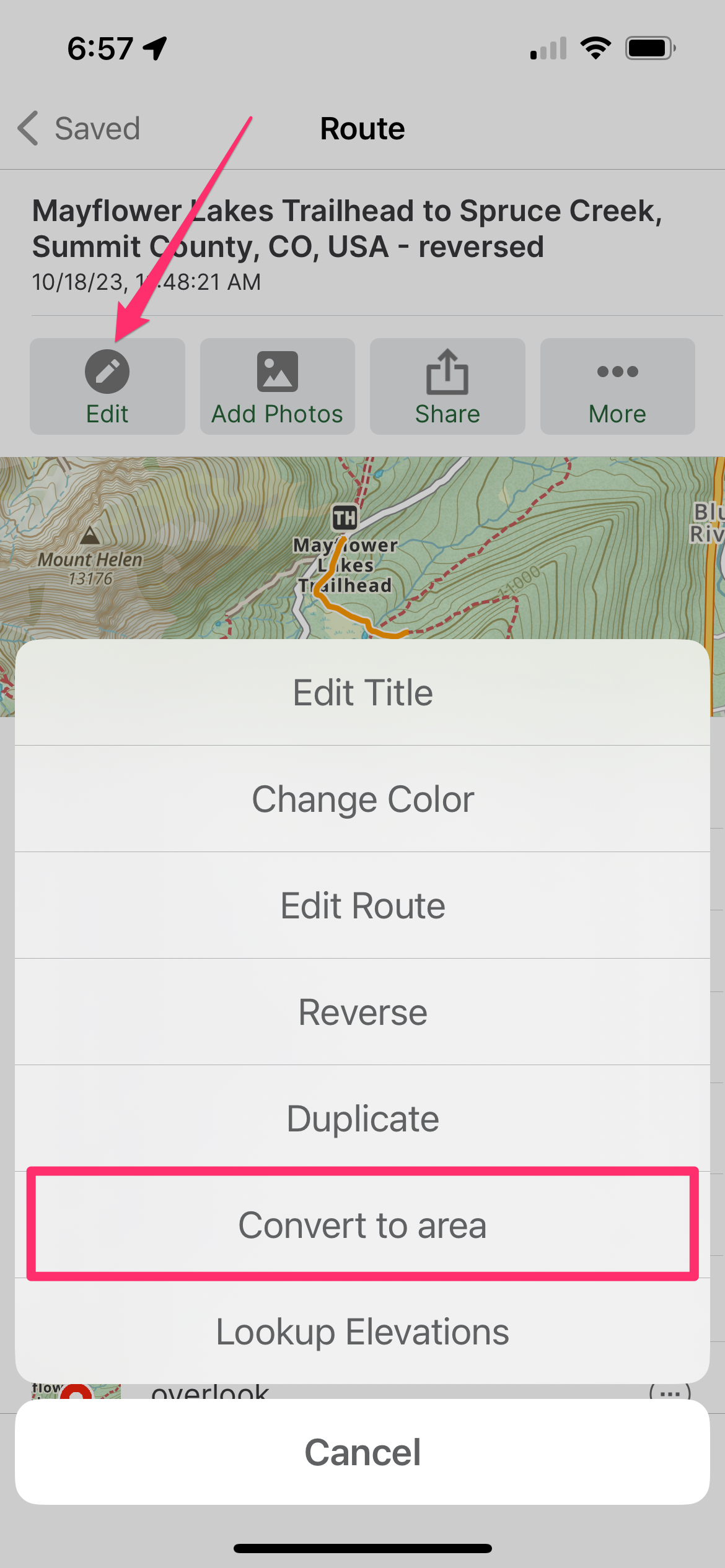 3. Confirm that you want to convert to an area.
This action cannot be undone.
If you do not want to change the original data or lose stats, you can
duplicate the track / route
and create an area with the copy.
4. After you create an area, the new data and associated stats can be found in the
Areas Saved list
. 
Note: If your track/route does not start and end at the same place (creating a closed shape), the process of converting will draw a straight line between those points, enclosing the area as seen above.
Import Areas from a KML File
Importing Areas using the same process as importing any other piece of data into Gaia GPS. Follow the instructions linked below for your desired method of import:
Import KML files into Gaia GPS