This article will show you how to take a new picture or add one to an existing waypoint.
Take a New Photo
1. To take a picture at any time, tap the + icon in the bottom corner of the main map screen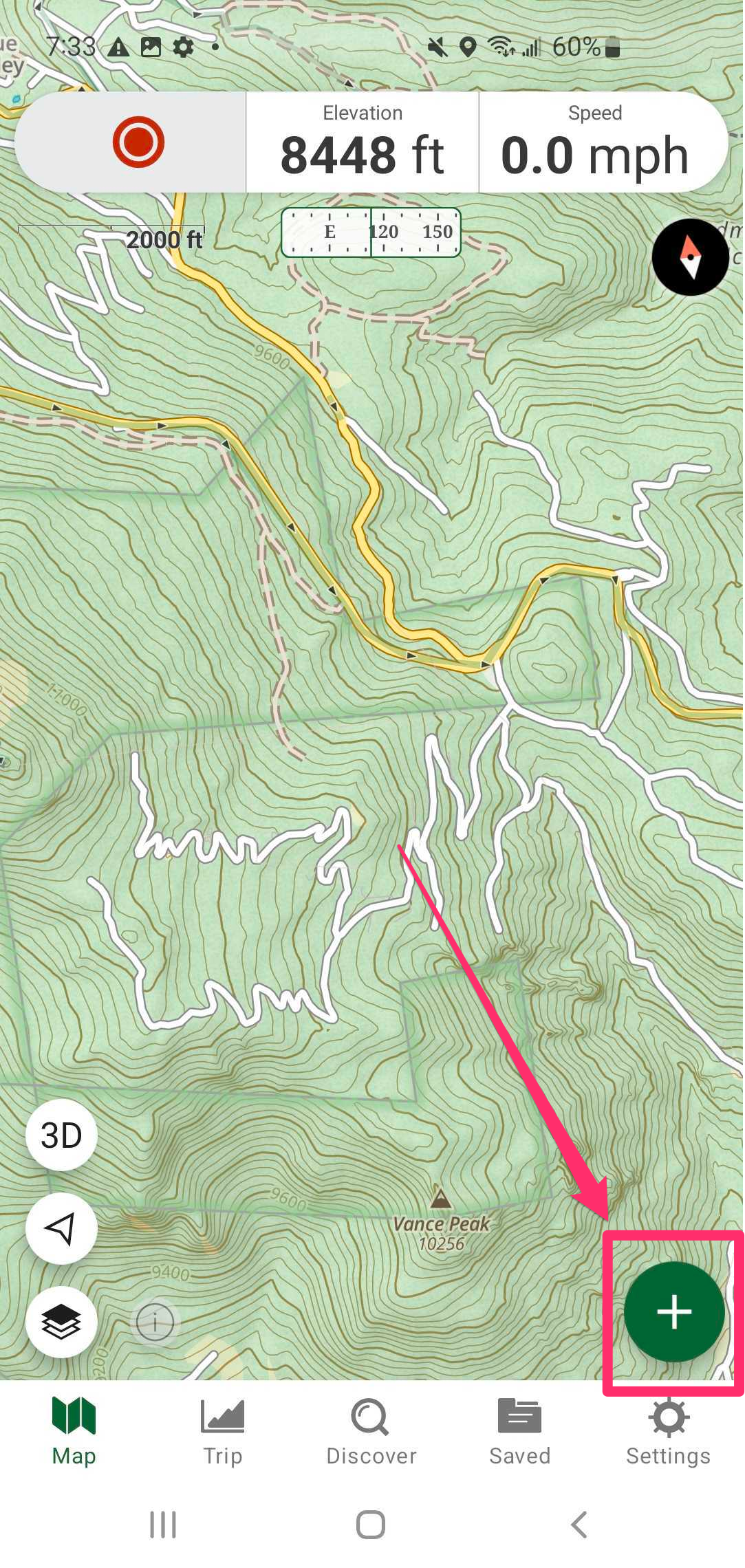 2. Then tap the camera icon

With this option, a waypoint will also be created for the picture to be attached to your exact GPS location.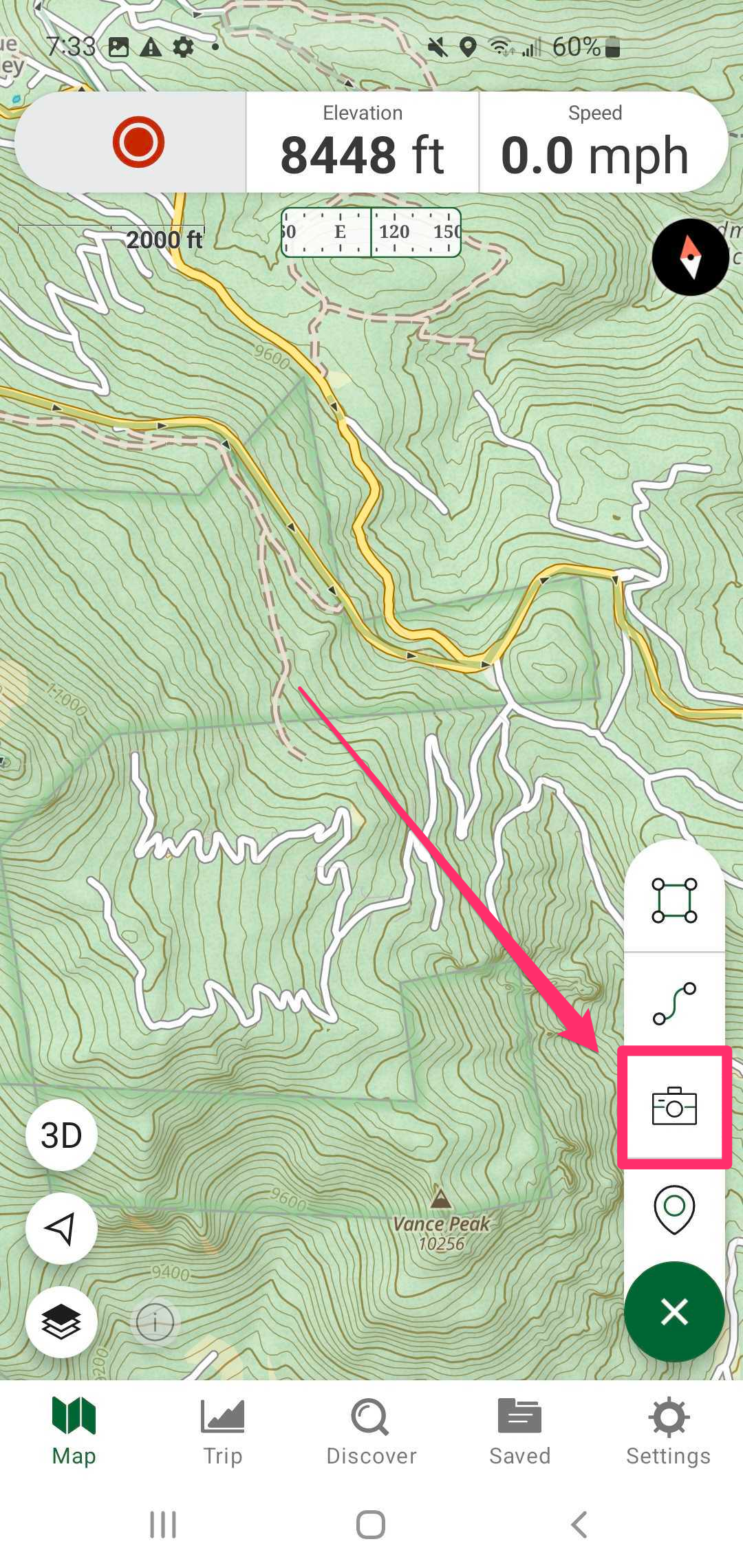 3. You can also take a picture from the stats bar by tapping the camera icon. This will also take a picture at your current location.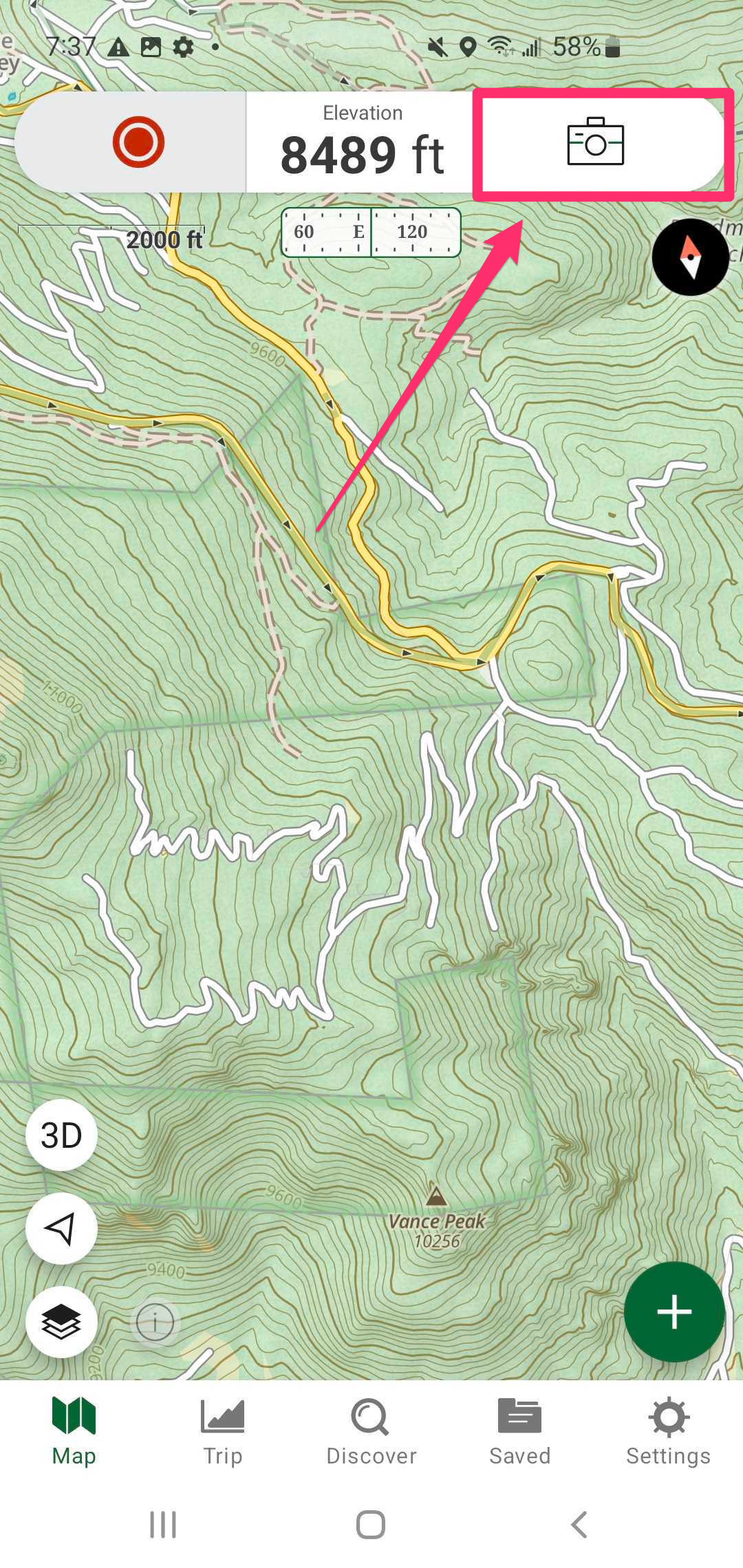 4. Tap the white dot at the bottom of the screen to capture a photo
5. Tap OK to go to the save photo details screen, or tap Retry to retake the photo.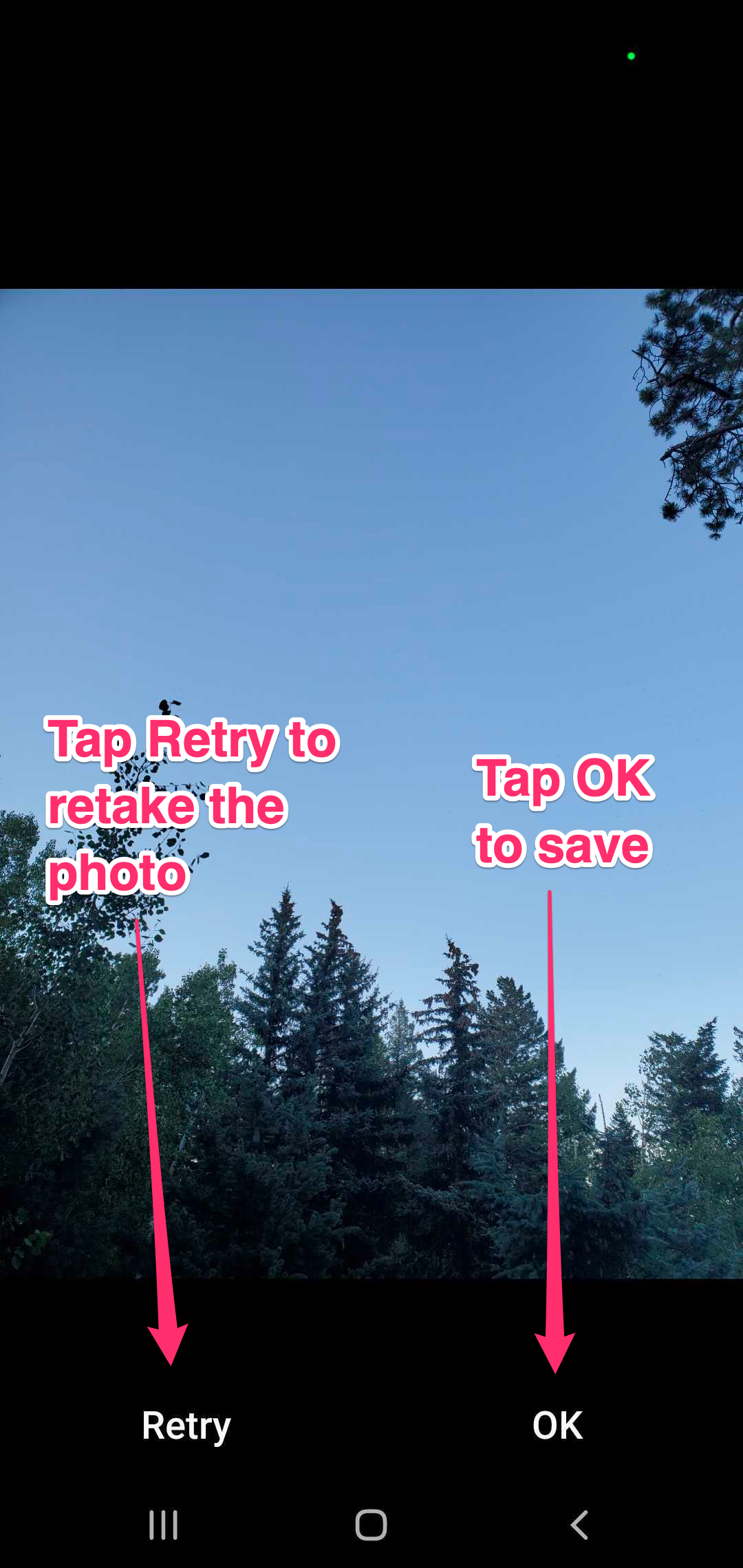 6. After you tap OK, you can customize the photo title and add notes to the photo if desired.
7. Tap Save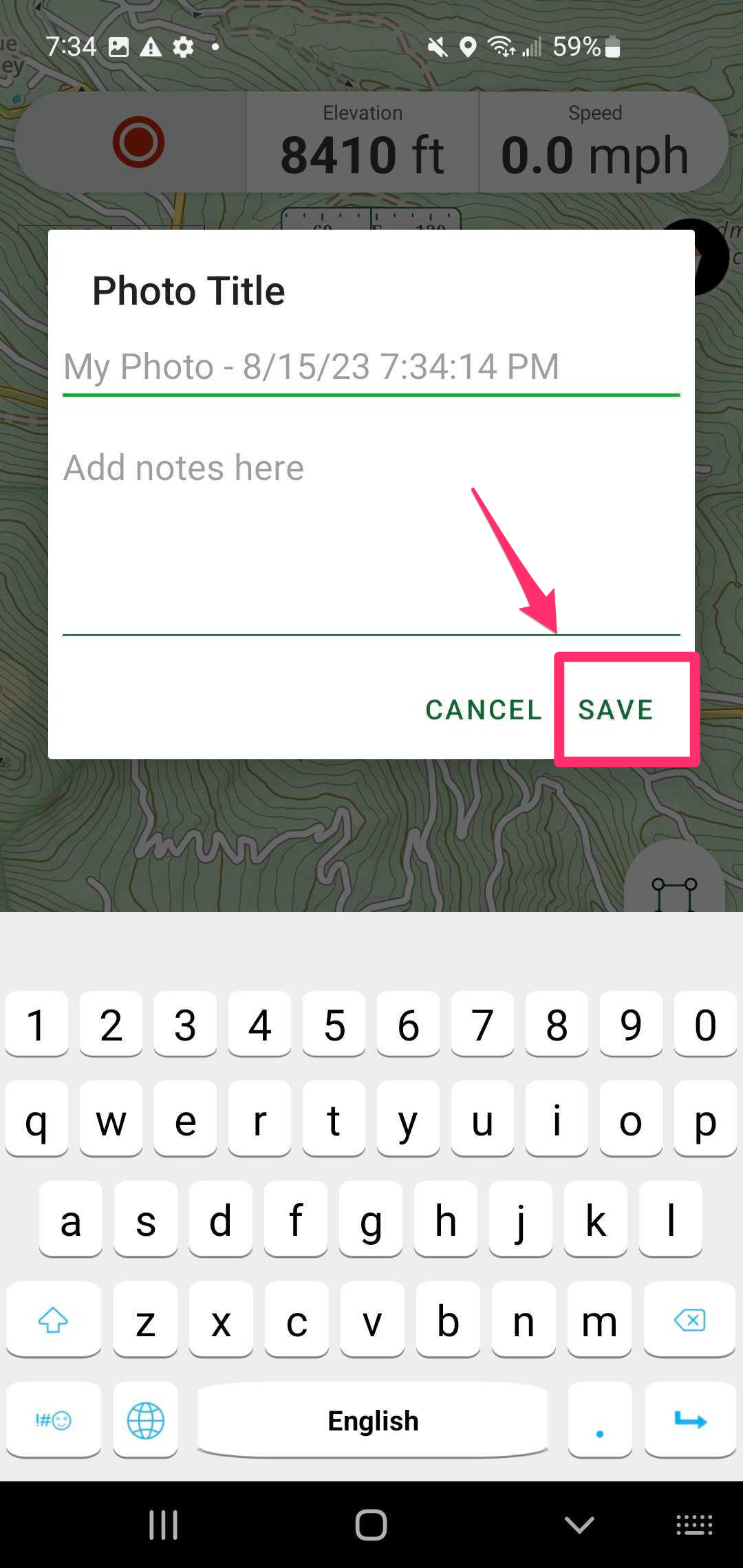 Add a Photo to an Existing Waypoint
You can also add a new photo to an existing waypoint. To do that:
1. Navigate to your saved menu and open the details for your waypoint
2. Tap the camera icon to take a new picture or add a photo from your gallery