You can save a PDF of a map from gaiagps.com and print it out on your printer at home or at a print center. This option is available the details page for a track, route, waypoint or folder or from
the main map
.
Please note: Printing can only be done from the website, www.gaiagps.com. Printing is not currently available in the mobile app.
Print a PDF from the Main Map
1) From the main map, zoom into the area you would like to print
2) If desired, change the map layer: Add and Manage Map Sources on gaiagps.com
3) If desired, show or hide tracks, routes, waypoints, or gridlines: Show or Hide Your Saved Data on the Map on gaiagps.com
4) Click the Print icon and follow the steps below to fine-tune the PDF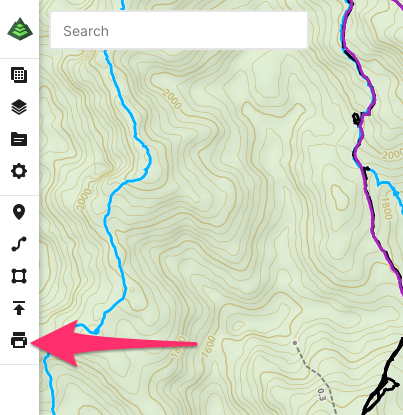 Creating a PDF of Tracks, Routes, Waypoints, or Saved Maps
1) To print, just one item, go to
the details screen
for that item. Click the profile icon in the top right corner of the map > select the item type (Tracks, Waypoints, etc.) > select the item from the list.
2) Select the Printer icon
3) Follow the steps below to fine-tune the map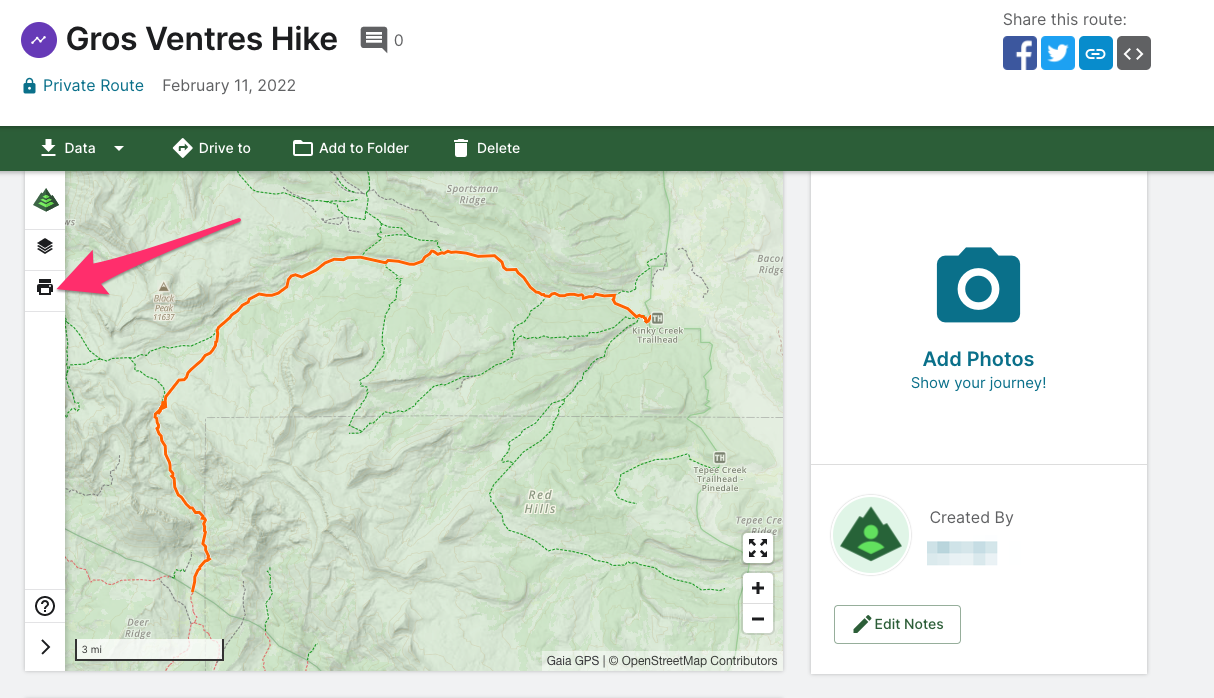 Fine-Tune the Map Image
1) Adjust the map center and printing options
Map Center: Drag and drop the map so that the area you want to print is within the page boundaries
Zoom: Scroll in and out with the mouse hovering on the print area to adjust the zoom. You can also double click the map to zoom.
Printing Options:

Orientation:
Paper size:

A2 (16.5 x 23.4 in)
A3 (11.7 x 16.5 in)
A4 (8.3 x 11.7 in)
Tabloid (11 x 17 in)
Legal (8.5 x 14 in)
Letter (8.5 x 11 in)

Show Compass: add a compass rose and declination to your map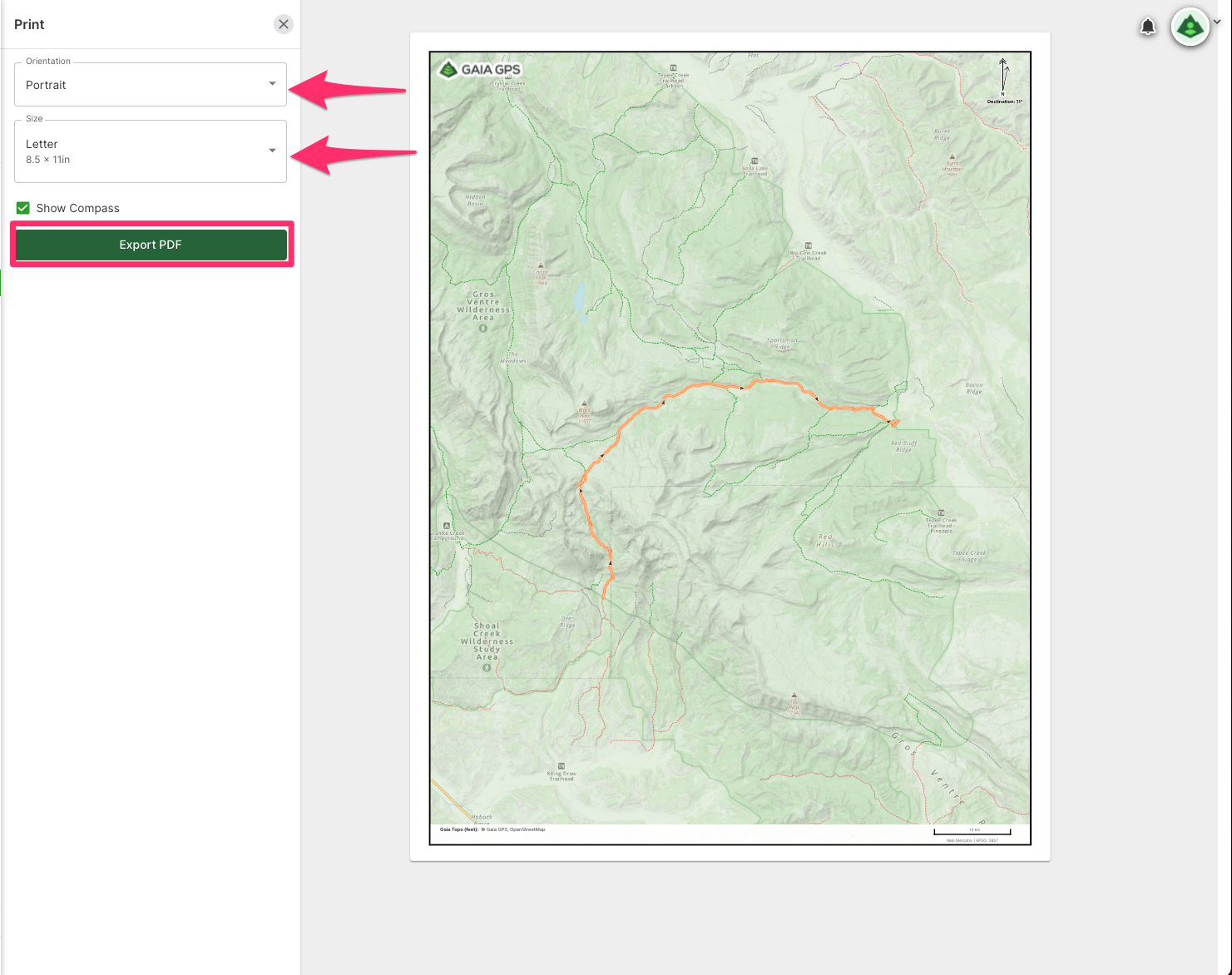 2) Select "Export PDF" to save the image to your desktop or device.
3) Locate the PDF on your computer and print it. Typically it will be saved to the Downloads folder or the Desktop, but individual settings may vary.