This article will show you how to share your data with others from the iOS app. You can also control whether or not your data is publicly available for other users to find on gaiagps.com.
These instructions will generate a share link for your data on gaiagps.com. You can also export data in GPX or KML format. This is best if the person would like to open it in their Gaia GPS app instead of viewing it online. Learn More about exporting data here.
To share from the Gaia GPS App
Method 1 - Share from the Saved menu

Go to your saved list and find the item that you want to share.
You can share directly from the list view by tapping the three dots next to the item's name, or tap on the item to show the details page.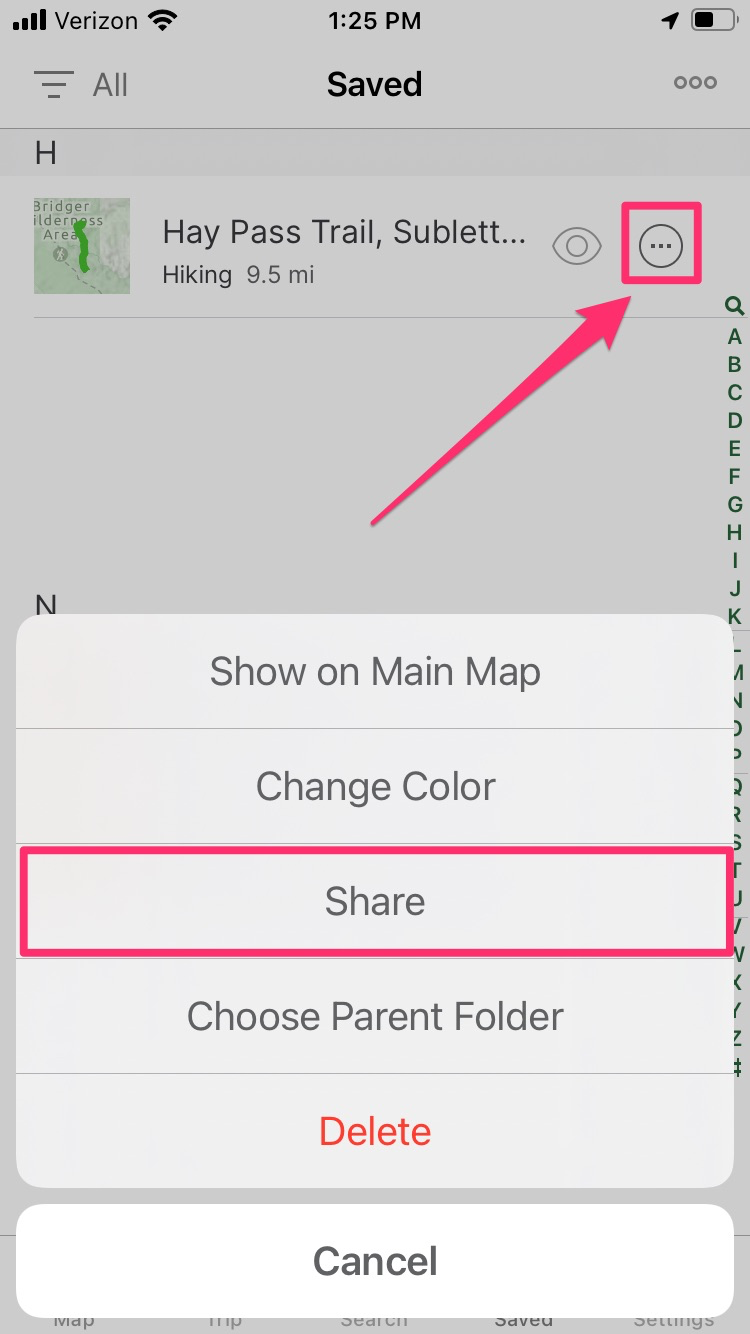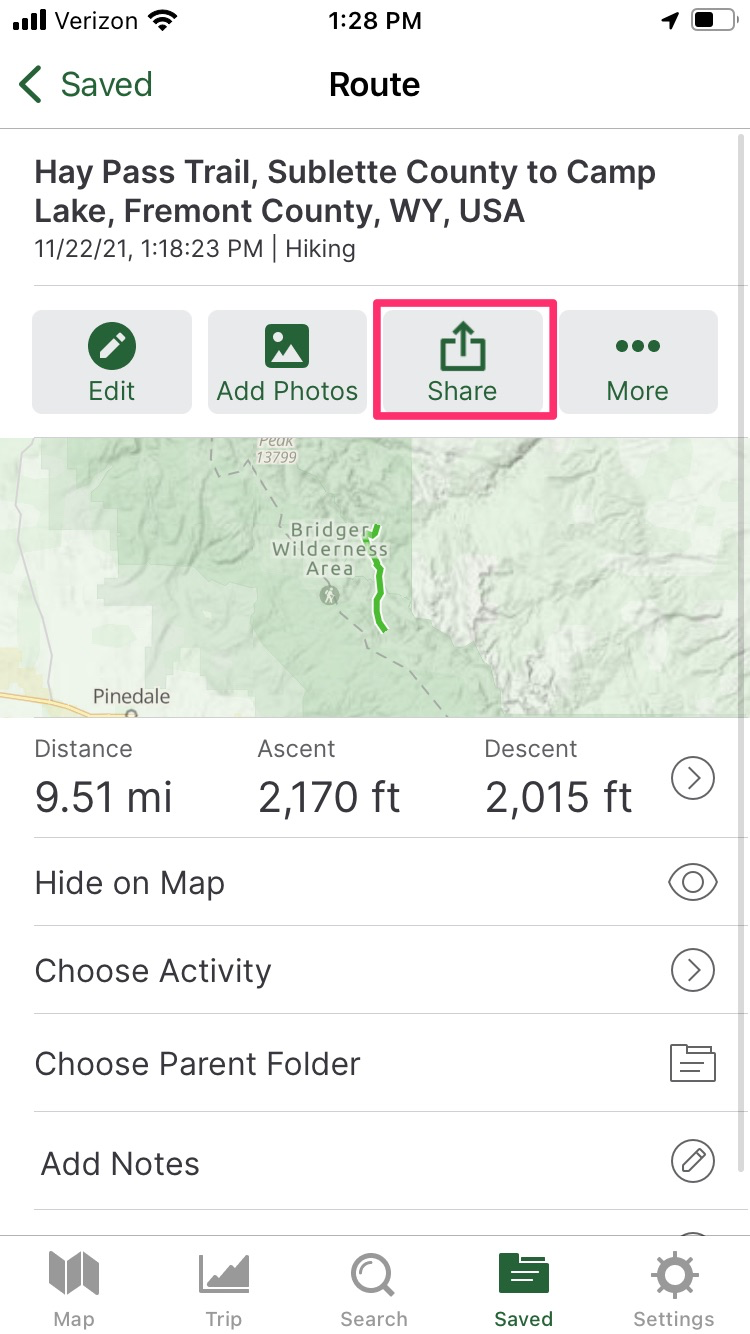 3. Choose a sharing option.
Note: If you want to give others edit access to the item, tap "Choose Parent Folder" and then share the folder.
Share Snapshot - creates an image of the route, waypoint, or track with a satellite map.
Share Link - creates a link that will open the item's detail page on gaiagps.com
Export file as GPX, KML, GeoJSON, or CSV - creates a copy of the with chosen file type that you can then share via Airdrop, email, text, or a cloud share service like Dropbox or Google Drive.