1. Tap on the menu icon in the upper-left hand corner of your screen.
2. Tap on "Tracks" to see your list of saved tracks.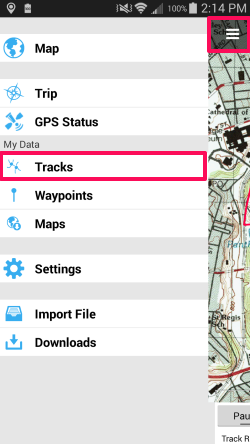 3. Tap the button that says "On" or "Off" to change between showing a track on the map and hiding the track from the map.