Use the 'Download Maps for Track or Route' feature to download an offline map that follows your track or route. The width of the map may vary slightly depending on the selected map source and the location of the track/route.

1. Select a saved track, route or area from the Saved menu.
2. Scroll to the bottom of the page
3. Choose "Download Maps for Track/Route/Area"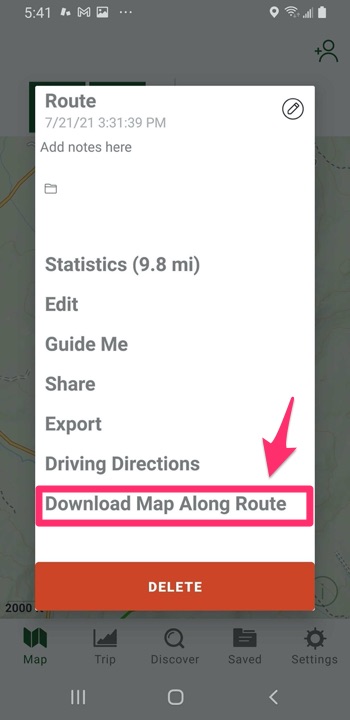 4. Choose a resolution (zoom level) and source(s).
If you'd like to be able to create additional routes in this region while offline, toggle on Offline Route Data.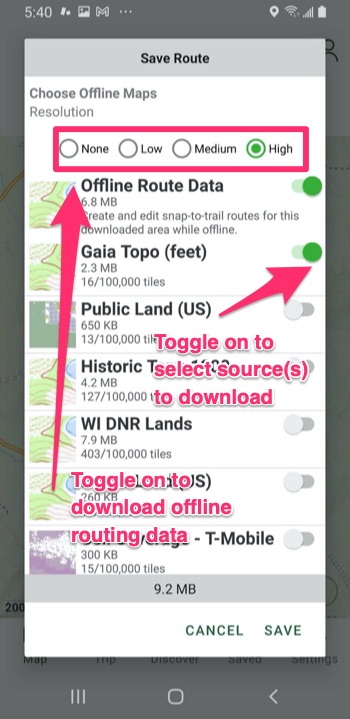 Width of Download - The downloaded map includes 5 "tiles" on each side of the line for a track or route.