Use the 'Download Maps for Track or Route' feature to download an offline map that follows your track or route. The width of the map may vary slightly depending on the selected map source and the location of the track/route.

1. Select a saved track or route
2. Scroll to the bottom of the page
3. Choose "Download Maps for Track"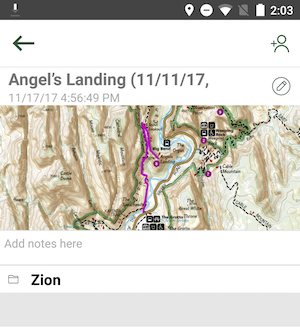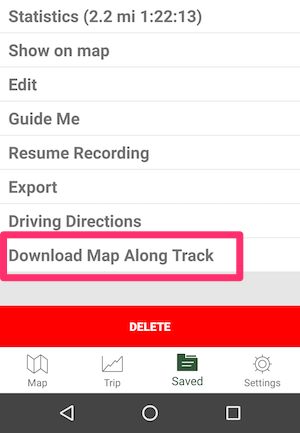 The map download follows these rules:
Map Source - The downloaded map uses the map source currently selected
Map Resolution/Zoom Level - The download includes zoom level 9-16. This will give you the max resolution for USGS topos, and very high resolution maps for sources like World Topo. This tends to be about right for most sources.
Width of Download - The downloaded map includes 5 "tiles" on each side of the line.