Use the 'Download Maps for Track, Route, or Area' feature to download an offline map that follows your track or route or area. The width of the map may vary slightly depending on the selected map source and the location of the track/route/area.

1. Find a saved track, route, or area from the Saved menu.
2. Tap the item in the list to open the details page.
3. Tap More and choose "Download Maps for Track/Route/Area."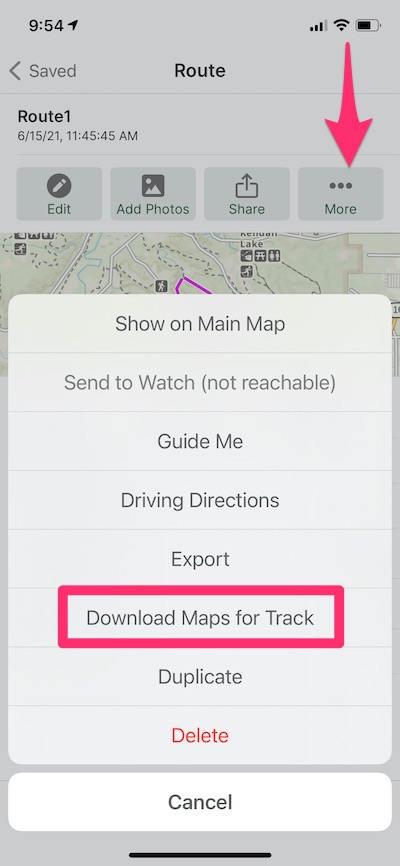 4. Select a map sources to download and desired resolution
High corresponds to the maximum zoom for the source.
Medium is 15
and low is 13