This article will show you how to control the display of the map screen, including:
The top and bottom menu
The compass
The stats bar
The lock screen
Note: The display options are different for Gaia GPS on iPad. Read about the iPad controls here.
To select what elements display
Press and hold the expand icon to reveal the map display options

Display or Hide the Top and Bottom Menu, Stats bar, or Compass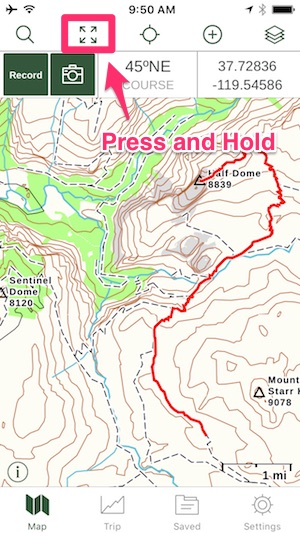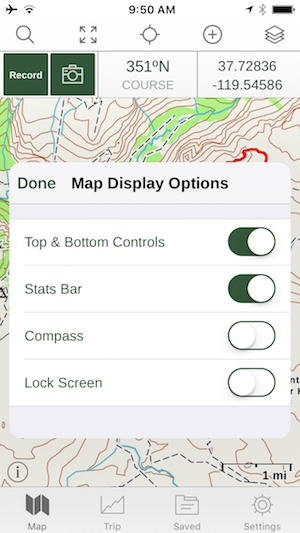 Quickly Toggle Top and Bottom Menu
Single tap the expand icon to quickly hide the top and bottom menus

To get a full-screen map, make sure to deselect the Stats bar and Compass from the map display options
Tap the expand icon again to switch the display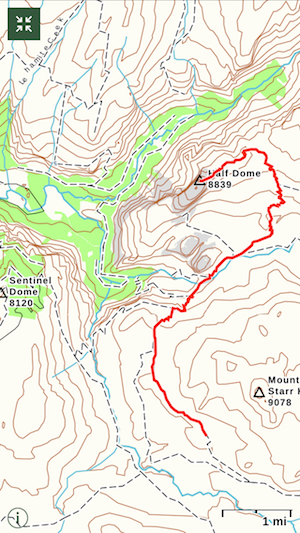 Enable and Disable the Lock Screen
Lock Screen mode will use your phones proximity sensor to put iPhones to sleep when placed in your pocket and reopens the screen when it is being looked at.
Enable the lock screen from the Map Display Options

Drag the lock icon to disable the Lock screen