Calibrate Compass 
If the compass calibration screen appears while using Gaia GPS, it means that your device has determined that the compass needs to be calibrated.

To stop this warning from appearing, you can turn off 'compass warning' in the Gaia GPS settings menu.

If you cancel the compass calibration, however, the compass won't work well.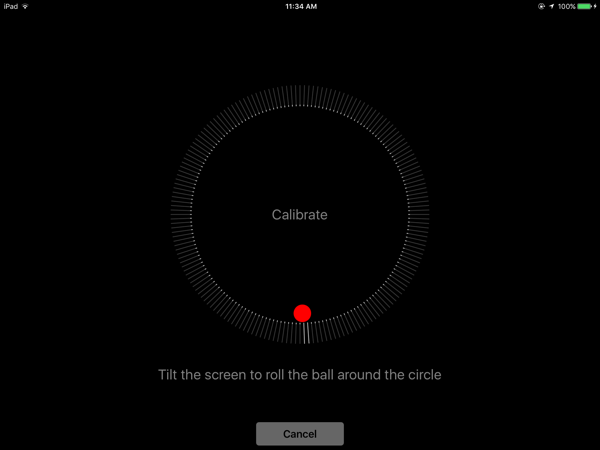 To calibrate the compass, rotate your device in a full circle slowly moving the red ball around in a circle. Each tick mark in the circle will be illuminated as the ball passes by. Compass calibration will be complete once all of the trick marks are illuminated.
To Enable Compass Calibration
While using Gaia GPS, if the main map does not rotate while using Course Up mode, check to see if your compass calibration within System Service is being denied access to Location Services.

This setting is enabled by default, so it's rare that someone would disable it, but nevertheless, if it happens, here's how to fix it:

On your iPhone / iPad, open up iOS Settings and tap Privacy: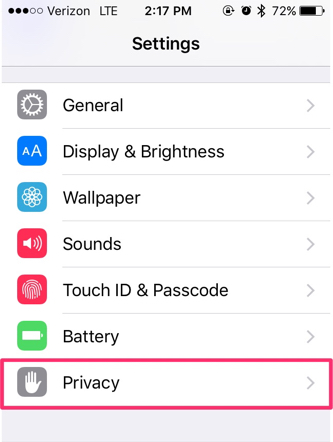 Then tap Location Services: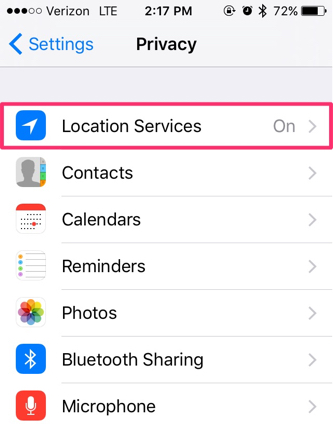 Now scroll all the way to the bottom, and tap System Services: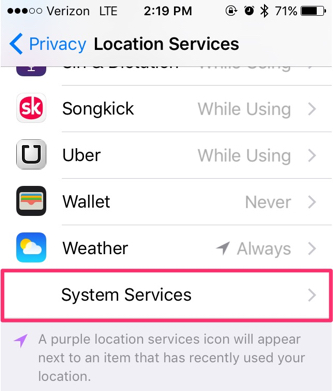 Now check that your Compass Calibration is enabled. On 99% of devices, your screen will have everything enabled like the following screenshot: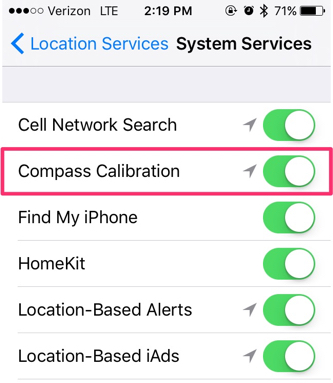 This should solve your map orientation issues. If the issue persists, please contact support (see sidebar).