This article will show you how to create a route using either the snap-to-trail route planner or the straight line route builder. The routing feature will also measure distances within the app.
** Snap to trail route creation requires an internet connection.**
1. Tap the + icon
2. Select "Create Route"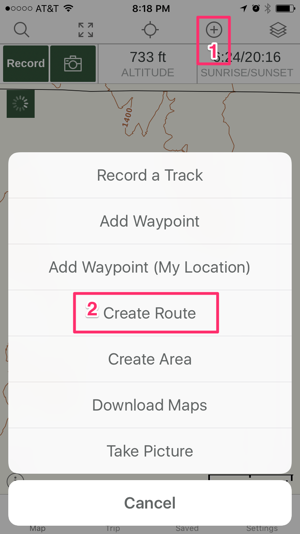 3. Choose between the different snap-to-trail modes: Hiking, Biking, and Driving. Select straight line mode to manually plot the route.
Snap-to-trail route creation requires an internet connection, while straight line mode's manual routing works offline.

The snap-to-trail feature utilizes OpenStreetMap data.

Use OSM-based sources like Gaia Topo, OpenHikingMap HD, OpenLandscapeMap HD, and OpenCycleMap HD for best results

. You can tap the layers icon to change the map source during route creation.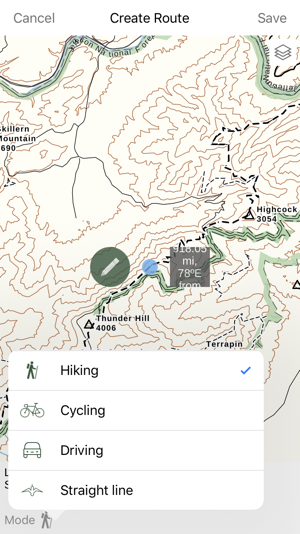 4. Tap and drag the blue dot to the start of the trail
5. Tap and hold anywhere on the screen to plot your next point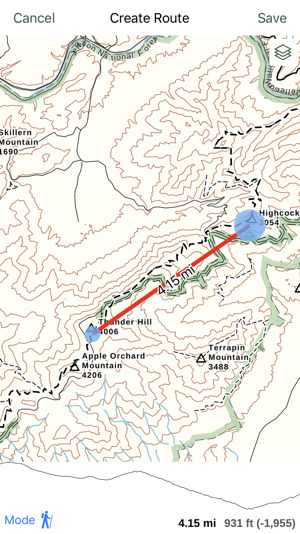 6. While using a snap-to-trail mode, your route will snap to existing trail data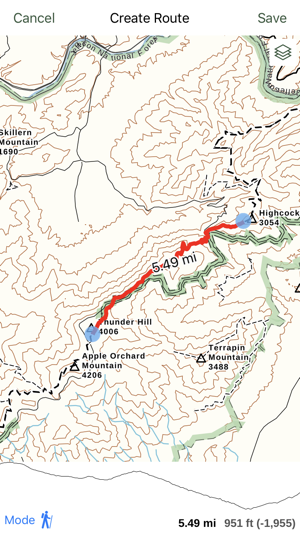 7. An elevation profile will appear at the bottom of the screen. Tap and slide your finger across the profile to see the corresponding location along your route.

8. To edit the route or add a waypoint, tap one of the blue dots.
9. Tap the edit icon to add a waypoint to the route or delete the blue dot.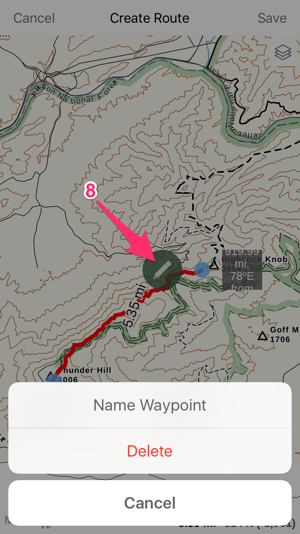 10. When you finish plotting the route, tap Save at the top-right of the screen.
11. Finally, name your route and select maps to download along the route, then tap Save again.
You can skip map downloads by toggling off all of the layers before saving.
Saving the route immediately initiates the download of your selected layers. Leave the app in the foreground and connected to the internet to complete the downloads.